Find the right course for you
55881 Courses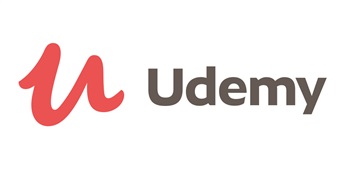 Offered by:
Udemy
Duration: Lifetime Access

Course type: Online

Course starts: Any time

Course fees: US$ 419.99

Register before: Any time

Registration Fees: Free
Delivered by:
Udemy
With a mission to improve lives through learning, Udemy is the online learning destination that helps students, businesses, and governments gain the skills they need to compete in today's economy. More than 30 million students are mastering new skills from expert instructors teaching over 100,000 online courses in topics from programming and data science to leadership and team building.
VIEW ALL COURSES
600 Harrison St.
3rd Floor San Francisco
CA 94107
United States
Essentials of Copywriting - Learn Copywriting from scratch!
Copywriting is an art. Learn the art of copywriting in this interactive course with exciting whiteboard animations!
The course on copywriting is designed in an interactive learning way to engage students and stimulate the critical thinking process. In this course on essentials of copywriting, I have tried to explain the entire concept of copywriting in a concise manner without using the bookish knowledge which is already available to most of the students online.
This copywriting course is designed for aspiring writers. The young and inexperienced freelance copywriters will benefit a great deal from this course.
The course has some interesting real-life stories about copywriting to make it more engaging and interesting for students.