Find the right course for you
54515 Courses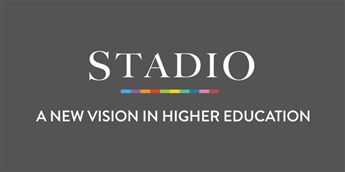 Offered by:
STADIO
Duration: 3 Year

Course type: Full Time

Course starts: 28 February 2022

Course fees: R 56299

Register before: 28 February 2022

Registration Fees: R 1500
Delivered by:
STADIO
STADIO is a registered private higher education institution with 5 faculties, 10 campuses & distance learning support centres. STADIO offers over 50 accredited qualifications to 20 000 students. STADIO is made up of four prestigious institutions, Southern Business School, Embury, LISOF & Prestige Academy.
VIEW ALL COURSES
hello@stadio.ac.za
087 158 5000
Office 101, The Village Square
Corners Oxford and Queens Streets
Durbanville, Cape Town
7550
South Africa
Bachelor of Commerce in Digital Marketing
STADIO Bellville (Western Cape) AND STADIO Centurion (Pretoria)
Students will learn sound knowledge of how to analyse the marketing environment, understanding consumer personalities and decision-making, segmentation as well as marketing and branding trends. Students will be taught social media marketing, search engine optimization (SEO), content marketing, mobile marketing, email marketing and digital marketing analytics.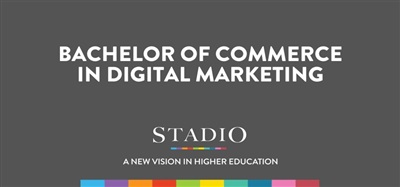 The programme addresses human resource development and capacity building needs of the country. It is becoming a necessity to offer formal education and training at an advanced level in digital marketing and e-commerce. It evolves around the rapid growth of the Internet and its impact on marketing as well as global communication today. Digital marketing has become a primary way in which companies and organisations service and engage with their customer base. New modes of marketing are being explored and developed where modern information and communication technologies (ICTs) play a central role; consequently, the reliance on digital marketing continues to grow. The demand for qualified digital marketers is outstripping supply. In South Africa formal tertiary education opportunities in this field is very limited, if not completely non-existing. At the most, certain qualifications such as a BCom (Digital Marketing) includes an overview of e-commerce as part of the programme.