Find the right course for you
54637 Courses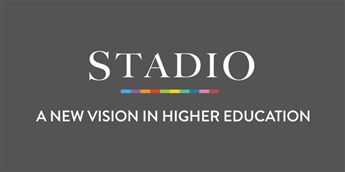 Offered by:
STADIO
Duration: 1 Year

Course type: Full Time

Course starts: 28 February 2022

Course fees: R 50000

Register before: 28 February 2022

Registration Fees: Free
Delivered by:
STADIO
STADIO is a registered private higher education institution with 5 faculties, 10 campuses & distance learning support centres. STADIO offers over 50 accredited qualifications to 20 000 students. STADIO is made up of four prestigious institutions, Southern Business School, Embury, LISOF & Prestige Academy.
VIEW ALL COURSES
hello@stadio.ac.za
087 158 5000
Office 101, The Village Square
Corners Oxford and Queens Streets
Durbanville, Cape Town
7550
South Africa
Bachelor of Commerce (Honours) in Business Marketing
Stadio Bellville (Western Cape)
This honours degree will develop the students creative thinking skills to understand the market as well as customer needs, interpret customer behaviour and improve client satisfaction. Students' will gain in-depth theoretical and practical knowledge in the various fields of marketing such as advertising, promotions, sales, management, branding and marketing plans. You will also explore other avenues such as digital marketing and business entrepreneurship.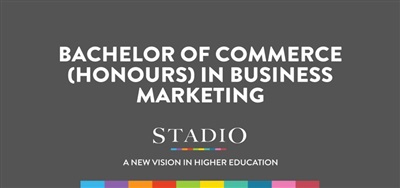 This qualification consolidates and deepens the student's scientific knowledge in the discipline concerned. The programme involves a high degree of theoretical and exploratory engagement combined with a component of practical application of knowledge relevant to the world of work. In addition, the programme builds the student's capacity in research methodology and techniques that should culminate in active research on an appropriate theme or topic aimed at contributing to scientific knowledge in this particular discipline. Students will be able to progress through further, more focused, application of different areas of knowledge experienced in their undergraduate studies. They will focus on preparing themselves for both academic and practical leadership, as well as an understanding of the demands of the working environment of the industry concerned. On completion of the programme, students should be capable to adopt critical thinking in order to take initiative and responsibility for various marketing activities while operating in a dynamic environment.