Find the right course for you
54683 Courses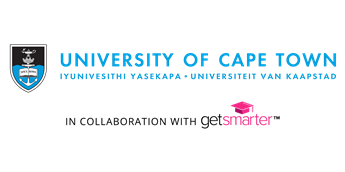 Offered by:
UCT & GetSmarter
Duration: 8 Week

Course type: Online

Course starts: Any time

Course fees: R 14500

Register before: Any time

Registration Fees: Free
Time Commitment: 7–11 hours per week
Delivered by:
UCT & GetSmarter
Since 2007, the University of Cape Town (UCT) has partnered with digital learning expert GetSmarter to take its renowned education online. This move is driven by UCT's goal to broaden access to the research and information developed at Africa's leading university, and make it available to those previously excluded due to geographical constraints. UCT's scope extends to all areas of sub-Saharan Africa, providing both the institution and its future students with opportunities for further growth.
VIEW ALL COURSES
uctonline@getsmarter.com
00 27 87 551 8063
358 Victoria Road
Salt River
7925
South Africa
UCT Data Analysis
Business performance is increasingly tied to high-impact data insights. Meet industry demands and grow your career by learning to analyse, interpret, and present data to address operational needs.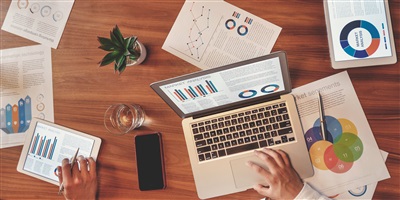 More than ever, businesses are relying on statistical analysis to drive their strategies. The ability to interpret data has become a highly sought after skill that helps business leaders make informed choices, distinguish between effective and ineffective practices, cut costs, and solve key problems.

On the Data Analysis online short course from the University of Cape Town (UCT) you'll explore how data analysis addresses various business needs. These include finance, sales, marketing, operations, and human resource management. Guided by experts from UCT, you'll discover how a wide range of data analysis techniques can be structured around the broad contours of the different types of data analysis, namely: descriptive, inferential, predictive, prescriptive, and exploratory analytics.

This course features a strong practical component. You'll be given the chance to practise your new skills by sorting, analysing, interpreting, and visualising real-world data sets using Microsoft Excel.