Find the right course for you
114 Courses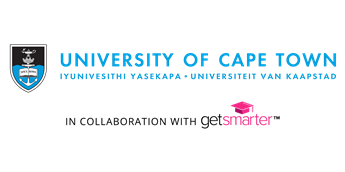 Offered by:
UCT & GetSmarter
Duration: 8 Week

Course type: Online

Course starts: Any time

Course fees: R 14900

Register before: Any time

Registration Fees: Free
Time Commitment: 7-10 hours per week
Delivered by:
UCT & GetSmarter
Since 2007, the University of Cape Town (UCT) has partnered with digital learning expert GetSmarter to take its renowned education online. This move is driven by UCT's goal to broaden access to the research and information developed at Africa's leading university, and make it available to those previously excluded due to geographical constraints. UCT's scope extends to all areas of sub-Saharan Africa, providing both the institution and its future students with opportunities for further growth.
VIEW ALL COURSES
uctonline@getsmarter.com
00 27 87 551 8063
358 Victoria Road
Salt River
7925
South Africa
Compliance Management

Take the lead in your organisation's approach to compliance risk.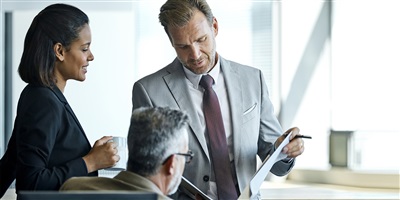 The evolution of modern business has brought with it enormous opportunity – and heightened risks. In an ever-more complex environment, regulatory risk can pose a real danger to organisations that misstep. To ensure long-term success, it's necessary to foster a proactive compliance culture in your business.

The Compliance Management online short course from the University of Cape Town (UCT) offers you practical tools for building internal policies designed to ensure compliance with relevant regulations. On the course, you'll develop an in-depth understanding of compliance risk analysis and management, and the skills to apply them to your current role. This course is also endorsed by Compliance Institute Southern Africa (CISA), with successful completion entitling you to a years student membership of the body, free of charge.

Learn to create a culture that responds to dynamic risk, and validate your skills with an official certificate from UCT.