Find the right course for you
4525 Courses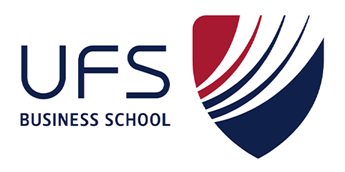 Offered by:
UFS BUSINESS SCHOOL
Duration: 21 Day

Course type: Online

Course starts: 19 July 2020

Course fees: R 4900

Register before: 19 July 2020

Registration Fees: Free
Delivered by:
UFS BUSINESS SCHOOL
The Business School was founded to: develop and deliver successful programmes; teach share our knowledge and convert learning into practice; coach in an on campus and online environment; empower individuals and organizations; maximize potential and achieve exceptional results.Operating under the banner of the Business School is The Centre for Business Dynamics (CBD), established to offer customised non-curricular training in assisting companies and individuals to bridge the gap between their existing skills and competencies, and by those required to ensure their future performance and competitiveness.
We create opportunities for the future.
VIEW ALL COURSES
barnardam@ufs.ac.za
(+27) 082 900 1080
205 Nelson Mandela Drive
EMS Building, Block B, Second Floor
Bloemfontein
9301
South Africa
MARKETING & DIGITAL MARKETING
The primary objective of this short learning programme is to learn how to analyse the marketing environment, to formulate marketing objectives and plans in order to sustain a competitive advantage in satisfying the targeted customers. Without any knowledge of what marketing management is, how important it is and how it must be applied in the business, it is unthinkable to assume that any business will be a success. Sound principles of marketing management are aimed at enabling the business to grow and survive.
Accreditation
After the successful completion of the programme, the student will receive a certifcate (NQF level 5) issued and endorsed by the UFS. Recognition to the Higher Certificate in Management Development is available.
All short learning programmes can be customised and offered on an in-house basis.
NQF level: 5
Credits: 12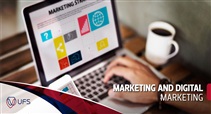 Learning Outcomes
By the end of the programme, participants should be able to:
• Have a proper understanding of the overall marketing management process and marketing environment
• Develop a market grid and positioning chart for a business
• Analyse the product and service portfolios of a business
• Have a proper understanding of the overall marketing plan
• Formulate a promotional mix
• Understand the workings and importance of Customer Relation Management (CRM) system
• Have a proper understanding of sales and sales management
• Develop an advertisement for a magazine
• Discuss the characteristics of a service and the extended marketing recipe for services
Programme Outline
• Marketing management and the marketing concept module
• The marketing environment
• Consumer behaviour and decision making
• Market segmentation and target marketing
• Product and pricing decisions
• Marketing communication
• Distribution decisions
• Services marketing
• Strategic marketing planning
• Functional / operational marketing planning
• Customer Relationship Management
• The digital marketing environment
• Consumer behaviour and digital marketing
• Digital marketing and marketing strategy
• Contemporary topics in digital marketing