Find the right course for you
4525 Courses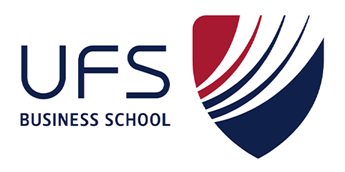 Offered by:
UFS BUSINESS SCHOOL
Duration: 28 Day

Course type: Online

Course starts: 19 July 2020

Course fees: R 6300

Register before: 19 July 2020

Registration Fees: Free
Delivered by:
UFS BUSINESS SCHOOL
The Business School was founded to: develop and deliver successful programmes; teach share our knowledge and convert learning into practice; coach in an on campus and online environment; empower individuals and organizations; maximize potential and achieve exceptional results.Operating under the banner of the Business School is The Centre for Business Dynamics (CBD), established to offer customised non-curricular training in assisting companies and individuals to bridge the gap between their existing skills and competencies, and by those required to ensure their future performance and competitiveness.
We create opportunities for the future.
VIEW ALL COURSES
barnardam@ufs.ac.za
(+27) 082 900 1080
205 Nelson Mandela Drive
EMS Building, Block B, Second Floor
Bloemfontein
9301
South Africa
LEADERSHIP DEVELOPMENT
Leadership Development aims to equip the participant to be able to function effectively as a leader within the work place. The short learning programme focuses on the development of knowledge and skills regarding the context within which the leader needs to lead, the role and behaviour of an effective leader, personal development of the leader, as well as leading a team to high performance. This short programme also includes the management of diversity in the workplace by introducing a systems approach to the practical management of diversity at team and individual levels.
Accreditation
After the successful completion of the programme, the student will receive a certificate (NQF level 5) issued and endorsed by the UFS. Recognition to the Higher Certificate in Management Development is available.
All short learning programmes can be customised and offered on an in-house basis.
NQF level: 5
Credits: 22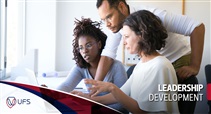 Learning Outcomes
By the end of the programme, participants should be able to:
• Distinguish between the characteristics of the traditional and 21st century organisation and to analyse their organisation's context and characteristics accordingly
• Understand the role, behavioural practices and skills of a leader within the 21st century and analyse their own leadership strengths and weaknesses by means of follower feedback
• To develop and manage self-knowledge in the context of work
• Understand personality types and the advantages and disadvantages of these types as applied in the leadership sphere
• Understand a model of interpersonal communication, and apply interpersonal communication skills
• Understand the role and management of emotions and emotional intelligence in the work place and how these relate to effective leadership
• Manage conflict as a problem-solving approach effectively
• Apply specific techniques in accomplishing creative problem-solving
• Diagnose obstacles in team functioning and understand how to develop groups into high performing teams
• Explain and define diversity
• Explain the importance of the management of diversity in the 21st century
• Describe the principles underlying the management of diversity
• Distinguish between the management of diversity at strategic-, managerial systems and policies, and operational levels
• Manage diversity at the operational level through the understanding of the influence of dysfunctional thinking patterns and perceptions at the individual level
• To apply processes and skills to manage dysfunctional thinking patterns in individuals
Programme Outline
• Organisation context: Traditional versus 21st century organisations
• The role, tasks and skills of the leader
• The importance of self-development and self-knowledge within a leadership context
• Personality preferences and leadership
• Emotional intelligence and leadership
• Managing interpersonal conflict
• Creative problem solving
• Intra- and interpersonal communication skills and strategies
• Empowering the team
• The overall management of diversity with the context of a 21st century organisation