Find the right course for you
4830 Courses
Offered by:
Educate24
Duration: 6 Week

Course type: Online

Course starts: Any time

Course fees: R 799

Register before: Any time

Registration Fees: Free
Time Commitment: 300 – 500 word reading per day
Delivered by:
Educate24
Educate24 offers affordable online education, designed to teach you the practical skills you will need, whether you are thinking of studying further, advancing your career, or wanting to learn a new skill. All courses are developed by South Africa's top academics, industry experts, and leading institutions, and are accessible from your mobile device or PC.
VIEW ALL COURSES
courses@educate24.co.za
021 045 0053
4th Floor
125 Buitengracht Street
Cape Town
8001
South Africa
Teamwork And Handling Conflict
This course aims to introduce to the learner the ways in which groups can and do work together showing the different roles that most regularly play out in group situations. The course will explain what exactly a team is and the many ways a team can operate within an organization. Sometimes teams can bring out the best work from the individuals and therefore for the organization for whom they work but sometimes when teams do not work well together then the organization and the individuals can suffer. Understanding how best to organize and run teams can enhance productivity and result in a better functioning organization. The course will explain the theories and practices of getting the best out of teams. The course will also explain some of the best ways of handling conflict in the workplace when it inevitably occurs including how to communicate assertively.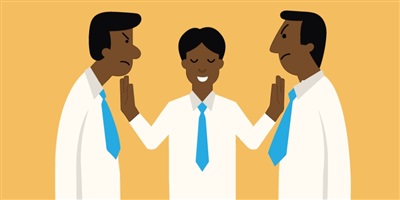 Educate24 is about you and your next step. Every goal and aspiration needs a next step, yet far too often those next steps are complicated and time consuming. Educate24 is designed to provide you with a simple step forward as you shape the person that you want to become.