Find the right course for you
54582 Courses
Offered by:
Educate24
Duration: 6 Week

Course type: Online

Course starts: Any time

Course fees: R 799

Register before: Any time

Registration Fees: Free
Time Commitment: 300 – 500 word reading per day
Delivered by:
Educate24
Educate24 offers affordable online education, designed to teach you the practical skills you will need, whether you are thinking of studying further, advancing your career, or wanting to learn a new skill. All courses are developed by South Africa's top academics, industry experts, and leading institutions, and are accessible from your mobile device or PC.
VIEW ALL COURSES
courses@educate24.co.za
021 045 0053
4th Floor
125 Buitengracht Street
Cape Town
8001
South Africa
Cashier and Retail Assistant
This course is designed to teach the basic principles of being a cashier and general retail assistant. The course will take learners through the basics principles and skills required to succeed in a retail environment. Anyone who wants to either get a job in retail, or to improve their personal skills will benefit from this course.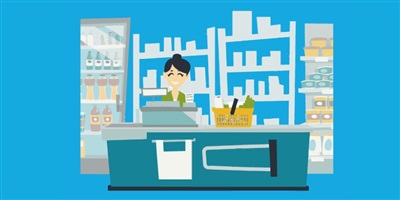 Educate24 is about you and your next step. Every goal and aspiration needs a next step, yet far too often those next steps are complicated and time consuming. Educate24 is designed to provide you with a simple step forward as you shape the person that you want to become.