Find the right course for you
54637 Courses
Offered by:
Educate24
Duration: 6 Week

Course type: Online

Course starts: Any time

Course fees: R 199

Register before: Any time

Registration Fees: Free
Time Commitment: 300 – 500 word reading per day
Delivered by:
Educate24
Educate24 offers affordable online education, designed to teach you the practical skills you will need, whether you are thinking of studying further, advancing your career, or wanting to learn a new skill. All courses are developed by South Africa's top academics, industry experts, and leading institutions, and are accessible from your mobile device or PC.
VIEW ALL COURSES
courses@educate24.co.za
021 045 0053
4th Floor
125 Buitengracht Street
Cape Town
8001
South Africa
Start Your Career In Graphic Design
Educate24 is about you and your next step. Every goal and aspiration needs a next step, yet far too often those next steps are complicated and time consuming. Educate24 is designed to provide you with a simple step forward as you shape the person that you want to become.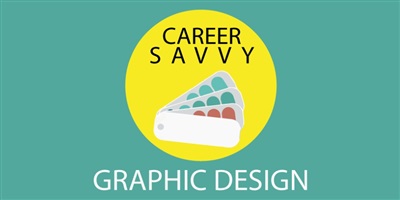 'Creative' individuals may ask themselves whether they are able to channel their 'creativity' into a career. "Is it possible to make a living from being 'arty'?". I think this is a very valid question, and one that is more than likely going to be asked by the parents of these creatively-inclined 'career-hopefuls'. The answer is 'yes'…most certainly. In fact there are many career paths available to 'creatively-inclined' students namely; Graphic Design, Interior Design, Photography, Fine-Art, Textile Design, Fashion Design and the list goes on.
Something very important to note is that creativity is unique, because when its outcomes are successful, they generally stemmed from the unquantifiable and immeasurable intuition, perception and subjective insight of some talented 'creative' professional. Over the years I have come to realize that this is a skill which can be channeled into a lucrative career. It is a skill that is respected by the industry as well as the clients being serviced by creative agencies.
The creative career direction we will be focusing on in this course is Graphic Design. This is the career path that I decided to take as a youngster who was acutely aware that my natural talent lay in the realm of the 'creative'.