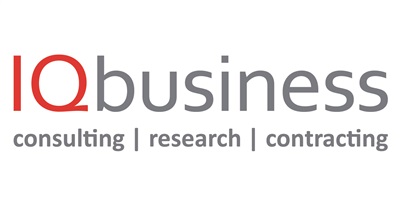 Johannesburg
Job Type: Permanent
Posted: 01 Dec 2021


15 Days left
Johannesburg
Job Type: Permanent
Posted: 24 Nov 2021


165 Days left
Johannesburg
Job Type: Contract
Posted: 14 Dec 2021


27 Days left
Johannesburg
Job Type: Permanent
Posted: 06 Jan 2022


74 Days left
Johannesburg
Job Type: Permanent
Posted: 10 Jan 2022


15 Days left
Cape Town
Job Type: Permanent
Posted: 11 Jan 2022


55 Days left
Johannesburg
Job Type: Permanent
Posted: 04 Jan 2022


74 Days left
Cape Town
Job Type: Permanent
Posted: 30 Nov 2021


57 Days left
Johannesburg
Job Type: Permanent
Posted: 30 Nov 2021


13 Days left
Johannesburg
Job Type: Permanent
Posted: 18 Nov 2021


43 Days left
---
Vacancy Details
Employer: IQbusiness
Senior SalesForce Developer
We are looking for a passionate Salesforce Developer who can create dynamic and scalable Salesforce applications that meet the evolving needs of our clients.
The purpose of the position
The successful candidate will be responsible for designing and developing customized solutions within the Salesforce platform. This will involve meeting with stakeholders, analysing project objectives, coding new Salesforce applications, creating customer workflows, maintaining user roles, and troubleshooting application errors.
Requirements
Education


Relevant degree or diploma


Salesforce certifications


Experience and Skills


5 + Years' experience in Salesforce development.


Experience as a Programmer, Developer or Web Engineer


Experience with the Salesforce development toolkit


Medium to large Project experience in Salesforce


Key Responsibilities and/or output areas include, but are not limited to:


Support end-users and peers on the Salesforce systems


Make critical design and technical recommendations that consider user experience, organic optimization, and development best practices


Serve as the point person to all web related initiatives while coordinating between the design and development teams to efficiently complete Salesforce projects in a timely manner


Interface with the internal stakeholders to understand feature requirements and/ or address support issues


Participate in cross-functional teams that address strategic business issues


Programming: Conduct development on the Salesforce systems and its related applications, including integration components


Follow formal project lifecycle practices to push development efforts from the idea state into a live product state


Lead the implementation and testing of software development efforts, including coding, configuration, maintenance, installation, testing, and debugging, as well as managing timelines and producing technical documentation using industry best practices


Analyse systems for root cause, impact, workarounds, and permanent fixes


Communicate effectively and efficiently with line manager on progress, priorities, and workload


Work with stakeholders to achieve appropriate solutions


Meet development timelines in projects and deliverablesSalesforce.com: Create and manage users, roles and profiles


Maintaining user licenses


End-user training


Design custom objects and fields


Create and manage workflow and validation rules


Create and manage reports and dashboards


Create and manage custom report types


Create custom formula fields


Create and manage record types and page layouts


Personal attributes


Motivational and leadership skills


Have a holistic approach to process innovation


Ability to function in multiple roles concurrently


Ability and desire to transfer knowledge


Willing to adapt and acquire new skills


An ability to function effectively without hands-on management


Take ownership


Work effectively in a group or individually


Proactive and results-driven


Passionate about technology and innovation


Excellent time management skills


Ability to perform under pressure


Resilient


Very strong problem-solving skills


Effective decision-making skills


---
1 person has applied for this job. 498 people have viewed this job.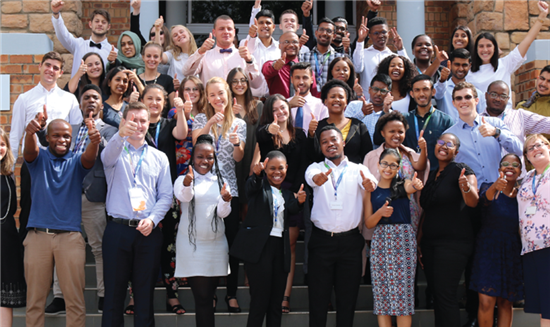 Opportunity
IQbusiness has also given me the opportunity to be involved in exciting initiatives such as B-Corp and the Women's Chapter Network which allows me to find meaning in my work. Working under good leadership and a supportive team at IQbusiness really makes me enjoy coming to work every day.
Sheneez Sigamoney
RAS – Senior Associate – Sustainability