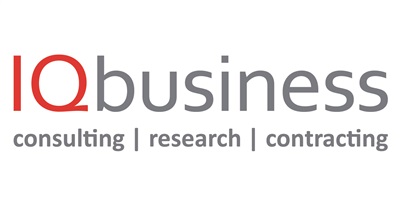 Salary:

Market Related

Job Type: Permanent

Sectors: Research

Reference: 30146
---
Vacancy Details
Employer: Traditional
Introduction
As an Account Manager you will be responsible for planning coordinating and administering market research projects. Managing account activities, partnering across departments to ensure efficient and quality deliverable based on SLAs. Project design, processing and implementation. Designing and assessing questionnaire's.
Minimum Requirements
3-year degree
Previous experience in Consulting, Account Management, Client relations etc.
Computer literate
Analytical thinker
Good People Skills
Consulting background would be a Bonus
Must be very assertive
Must be able to manage complex technical problems
Problem solver
Job Specification
Results/reporting:
This is arguably the most important part
Requires high attention to detail and forward thinking
Need to consider what the client has already seen; does it match what you are providing/saying
This is where we build trust in our data
Be able to provide explanations for differences
Admin:
Good system and project design knowledge are needed
A good understanding of data flow from client to us and back to client
Extracting data
Operations:
Problem solving is key (E.g mismatch between raw data and the AB)
Good investigative skills required
Good system and project design knowledge is needed
A good understanding of data flow from client to us and back to client
Logical
Ability to test products/features critically
Owning a ticket from inception to rollout
General competencies:
Statistics:
Measures of central tendency
Weighting and the different methods of weighting data (
Linear regression
Shapley regression and how it differs from simple linier regression
Why statistical assumptions are violated in market research analysis
Scales of measure.
Excel:
Pivot tables in detail
Complex formulas (E.g =VLOOKUP, =COUNTIF, =CONCATENATE, =IF, =AND, =SUMIF). Along with all other basic formulas.
Removing duplicates
Conditional formatting (E.g Using this to find cases of interest)
Column Sorting
Find and Replace
Build charts (Including appropriate chart choice: Eg. bar chart or line chart; whet to use which)
File formats; .csv vs .xlsx. vs .txt; What are the fundamental differences
Technical requirements;
All system environments IN DETAIL. Including Survey Builder, Logs and Configurations
An in-depth knowledge of survey rules and allocation rules
Basic understanding of relational databases and how they work, specifically MySQL. Along with processes that service this (E.g JSON, can I read a basic Dev outputs or error that are generated on the front end)
Basic competency in HTML and CSS
Understanding of SFTP and FTP
Knowledge of clients CRM systems, how the store data and how this is fed to Genex
A good way to test knowledge of our system processes is to get candidates to draw out process diagrams
Client Journey Mapping
Client Relationship:
Expectation management (E.g know when to push back)
Be aware of system limitations and time constraints
Be firm with clients, but not rude
Be aware of the stakeholder landscape
Please note: As all IQbusiness roles requires honesty in the handling of or access to cash, finances, financial systems or confidential information; our recruitment process requires that the following background checks be completed: credit, criminal, ID and qualification verification.
---
9 people have applied for this job. 68 people have viewed this job.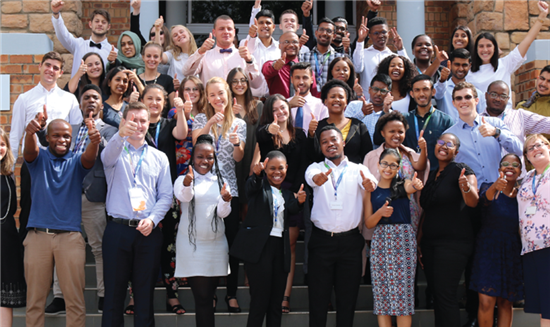 Opportunity
IQbusiness has also given me the opportunity to be involved in exciting initiatives such as B-Corp and the Women's Chapter Network which allows me to find meaning in my work. Working under good leadership and a supportive team at IQbusiness really makes me enjoy coming to work every day.
Sheneez Sigamoney
RAS – Senior Associate – Sustainability