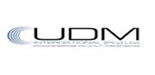 Salary:

R13 200.00 - R28 000.00 Per Month

Bonus: Bonus on performance

Commission: Uncapped, no claw-backs

Job Type: Permanent

Sectors: Aviation Real Estate Sales

Benefits:

Medical Aid

Bonus

Training

Parking

Travel Allowance

Maternity Leave

Regular awards ,rewards ,bonuses incentives and recognition for exceptional achievement.

Reference: RE56887
---
Vacancy Details
Employer: UDM International (Pty) Ltd
At UDM International we are a very passionate people. We offer rewards based on your performance as well as amazing benefits, as we love motivating success!
One of these benefits includes R81 per day towards Gautrain Reimbursements if you use the Gautrain to travel to work and back.

If you come and join us, there will be no more working for the boss that literally only gives you a pat on the back. We give those too, but they are usually accompanied by incentives, bonusses, chocolates, and even wine!
Whilst you need to be hard working and dedicated to work at UDM, we also love having fun! And our trainers are by your side to assist you to better yourself 24/7.
If you would like your chance to become a part of our family, kindly send your CV to Marion:
Email: Recruiter1@udm.co.za
---
Candidate Requirements
Minimum Requirements:
- Matric Certificate / Grade 12
- No criminal records
- South African Citizen / South African ID
- Money hungry
- Can-do attitude
- Ability to work under pressure
---
Hot Job
141 people have applied for this job. 1362 people have viewed this job.
About UDM International (Pty) Ltd
UDM International (Pty) Limited is an up-market direct marketing company based in Hyde Park, Johannesburg. The company was established in 1994 and currently employs around 300 highly motivated and successful staff members. Our focus is on direct sales campaigns. We specialize in the financial services industry- selling cancer/accidental, death and disability insurance. We pride ourselves on selling excellent products with exceptional benefits. All sales leads undergo extensive pre-marketing processes before we contact them. This results in higher sales to lead conversions than conventional direct marketing operations. Due to the excellent sales results, our staff earn way above industry average salaries. These include a basic salary plus excellent incentives. This unique sales environment encourages each person to determine their own salary, and in the process, is rewarded and recognized for their individual efforts. We provide full in-house training by our qualified training academy. The quality assurance division provides continual feedback and coaching to enhance sales and communication skills. We are a highly professional and target-driven company that develops our staff to achieve a high standard of work.
We offer the following in training:
Uncapped commission
No clawbacks or desk fees
Leads provided on a weekly basis (no cold calling)
Paid weekly Gautrain reimbursement up to R81 per day
Working hours: Monday to Thursday: 07h30 - 15h30 Friday: 07h30 - 14h30
UDM International (Pty) Ltd is constantly growing, developing, and launching new campaigns and as such, we are looking for dynamic individuals with high energy levels to join our growing team.

More Jobs at UDM International (Pty) Ltd