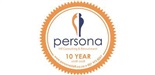 Salary:

Market Related

Job Type: Permanent

Sectors: IT

Reference: CPT004230/JH
External Application
---
Vacancy Details
Employer: Persona Staff
Our client is a leader in the field of Moodle-based e-learning solutions, with their office located in Durbanville, Cape Town. They have a position for a Moodle Support Technician to join their team.
Do you possess a strong aptitude for technology coupled with a keen interest in e-learning? Are you someone who excels at problem-solving and client engagement? Whether you're at the start of your career or have some years of experience, this position offers an excellent opportunity to advance your career in technology.
RESPONSIBILITIES:
In this role of Moodle Support Technician, covering both Level 1 and Level 2 responsibilities, you will:
Provide telephonic and ticket-based support for Moodle issues (Level 1).
Engage in complex problem-solving and system diagnosis, going beyond routine issues (Level 2).
Act as a liaison with clients to understand their unique challenges and to engineer tailored Moodle solutions.
Participate in both the development and back-end maintenance of Moodle-based learning platforms.
Extend your knowledge and expertise through specialized, team-led training sessions.
Participate in rigorous Moodle site testing and debugging processes.
REQUIREMENTS:
Qualifications and experience:
A Bachelor's degree in Computer Science, Information Technology, or a related field is highly recommended, or
A diploma or associate degree in Computer Science, Information Technology, or Educational Technology, combined with relevant work experience; or
Matric and Certifications related to Learning Management Systems, particularly Moodle, can be considered in lieu of a degree when backed by significant hands-on experience.
Technical Skills:
A foundational understanding of Moodle or other Learning Management Systems (LMS).
Proficiency in identifying and resolving technical issues.
Experience in CSS, MySQL and basic PHP is a plus.
Proficient in Microsoft 365.
Openness to learning new programming languages and frameworks.
Soft Skills:
Outstanding communication skills with a customer-centric orientation.
Professional use of English (written and spoken).
Strong analytical and problem-solving abilities.
Capability to work effectively both within a team and independently.
Other Requirements:
Quick adaptability to a fast-changing technological environment.
Capacity for handling sensitive client material and intellectual property with discretion.
A mindset that values innovative and out-of-the-box thinking.
Stable, adaptable with a high-stress tolerance in a mature way.
We encourage you to apply for this position if you meet the qualifications and are excited to work in a dynamic, challenging, and rewarding environment.
KEY FUNCTIONAL/TECHNICAL COMPETENCIES:
Strong knowledge of web service/API technologies such as SOAP and REST.
Proficiency in PHP (preferable) and experience with MySQL databases.
Experience in the delivery of complex solutions.
Knowledge of and ability to understand business concepts and evaluate the impact of business changes on systems.
Experience implementing application security standards.
Company Applications: Open Journals Systems and Open Monograph Press
To apply, please send your CV with your salary expectations to julia@personastaff.co.za
Please note that only shortlisted candidates will be contacted. Should you not receive feedback within 48 hours, please accept your application as unsuccessful.
Persona Staff CC is POPIA (Protection of Personal Information Act, 2013) compliant, all personal information is protected according to legislation. By applying for any of our available vacancies, you give Persona Staff consent to process your Personal Information for Recruitment Purposes, according to the POPI ACT, 2013. If you have any concerns regarding your Personal Information and our compliance towards the legislation, you are welcome to request our POPI Act Policy.
---
667 people have viewed this job.
About Persona Staff
Vision
PERSONA's vision is to allow our Clients to focus on their core activities, and let PERSONA manage the responsibility of staff recruitment; ensuring the perfect fit between candidate and client for the most efficient and effective workforce.
PERSONA is committed to delivering the best service to our clients and candidates.
We recruit in the following industries:
Financial Services, Manufacturing, Engineering, Retail, Banking, Telecommunications, Information technology, Electronics, Logistics, Mechanical, Sales & Marketing, Office Support, Warehousing, Distribution and Supervision Staff
Services offered:
To our clients:-
Recruitment of permanent staff at all levels
In depth staff selection
Salary surveys
Advertising of available positions
Comprehensive interviewing
Screening of potential candidates according to client's specifications
Reference checks (on possible candidate)
ITC checks (on possible candidate)
Criminal checks (on possible candidate)
More background checks on request.
Psychometric testing (additional services)
Preparing of Job descriptions
PERSONA commits to adhere to industry standards and policies.
To possible candidate and job seekers:-
Professional resume
Regular correspondence
Interviewing tips
Summary of client information
Assistance to find the perfect job
More Jobs at Persona Staff
Accountant
Western Cape
Job Type: Permanent
Posted 01 Dec 2023 | 26 Days left