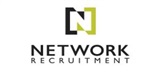 Salary:

Market Related

Job Type: Permanent

Sectors: Business Management

Reference: NFP013053/ASl
External Application
---
Vacancy Details
Employer: Network Recruitment
Are you an accomplished market risk professional with a passion for driving excellence? Are you ready to take on a leadership role and shape the risk management landscape?
Market Risk Senior Manager
We are currently seeking a highly skilled and experienced Market Risk Senior Manager to join our dynamic team.
We are a leading financial institution committed to delivering superior services and innovative solutions. With a focus on risk management and sustainable growth, we strive to stay ahead of the curve while ensuring the long-term success of our organization and our clients.
As a Market Risk Senior Manager, you will be responsible for overseeing the market risk function and providing strategic guidance to our risk management team. You will collaborate closely with senior executives, traders, and other stakeholders to ensure effective risk identification, measurement, and mitigation strategies. Your expertise will be instrumental in shaping our risk framework and driving a culture of risk-aware decision-making.
Key Responsibilities:
Develop and implement market risk policies, procedures, and frameworks in alignment with regulatory requirements and industry best practices.
Lead a team of market risk professionals, providing guidance, coaching, and fostering a high-performance culture.
Oversee the identification, assessment, and reporting of market risks across various business lines and trading activities.
Monitor and analyze market conditions, economic trends, and regulatory changes to anticipate potential risks and their impact on our portfolio.
Collaborate with other risk management functions to ensure a comprehensive approach to risk identification and mitigation.
Engage with senior management and board members, providing insightful reports and recommendations on market risk matters.
Stay abreast of emerging risk management methodologies and technological advancements to continuously enhance our risk management capabilities.
Qualifications and Skills:
Bachelor's or Master's Degree in Finance, Economics, or a related field. Relevant professional certifications are a plus.
Extensive experience in market risk management within the Financial Services industry, with a proven track record of leadership and strategic decision-making.
Strong knowledge of financial markets, instruments, and risk measurement techniques.
Comprehensive understanding of regulatory requirements and industry standards pertaining to market risk management.
Proficiency in risk modeling tools, statistical analysis, and data visualization.
Excellent communication and presentation skills, with the ability to articulate complex concepts to diverse audiences.
Strong analytical mindset, strategic thinking abilities, and the capacity to thrive in a fast-paced, dynamic environment.
This is a unique opportunity to join a progressive organization that values innovation, collaboration, and professional growth. We offer a competitive compensation package, comprehensive benefits, and a stimulating work environment that encourages creativity and excellence.
---
74 people have viewed this job.
About Network Recruitment
Network Recruitment
Network Recruitment is a leading specialist recruitment company in the fields of IT, Finance and Engineering.
Since our establishment in 1987, we have been at the forefront of the specialist recruitment industry. Network Recruitment's key to success is the focus on delivering superior quality service by developing and maintaining an exclusive focus on sourcing high-calibre skills for medium-sized to JSE-listed companies operating in these three niche sectors across South Africa.
Our experience in permanent and contract-based recruitment enables us to provide you with recruitment solutions that meet your long- and short-term needs.
Network Recruitment is a division of ADvTECH Resourcing, the recruitment arm of the national JSE-listed ADvTECH Limited Group a leader in quality education, training, skills development and placement services.
More Jobs at Network Recruitment