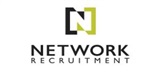 Salary:

Market Related

Job Type: Permanent

Sectors: Business Management

Reference: NFP013052/ASl
External Application
---
Vacancy Details
Employer: Network Recruitment
Are you a financial expert with a deep understanding of market risks, particularly in the areas of counter-party credit and derivative pricing? If you're passionate about analysing complex financial instruments and ensuring the stability of financial systems, we have an exciting opportunity for you!
Key Responsibilities:
As a Market Risk Specialist specialising in counter-party credit and derivative pricing, you will play a pivotal role in our organisation's risk management strategy.
Your responsibilities will include:
Counter-party Credit Risk Analysis: Assessing and managing the counter-party credit risk exposure of our organisation, including evaluating the creditworthiness of counter-parties and mitigating potential risks.
Derivative Pricing: Utilising your expertise to accurately price and value complex derivatives, ensuring that our portfolio remains competitive and compliant with regulatory standards.
Risk Modeling: Developing and enhancing risk models to quantify and forecast market risk, helping us make informed decisions regarding our financial strategies.
Portfolio Analysis: Conducting comprehensive analysis of our financial portfolios to identify potential risks and opportunities, and providing recommendations for optimising risk-return profiles.
Regulatory Compliance: Ensuring that our risk management practices align with industry regulations and standards, and participating in audits and compliance reporting.
Communication: Collaborating with cross-functional teams, including traders, quantitative analysts, and senior management, to convey risk assessments and insights effectively.
Qualifications:
Bachelor's or Master's degree in Finance, Economics, or a related field.
4+ years extensive experience in market risk management, with a focus on counter-party credit and derivative pricing.
Proficiency in quantitative analysis.
Strong understanding of financial markets, derivatives, and risk management concepts.
Knowledge of regulatory frameworks related to market risks.
Excellent communication and presentation skills.
Ability to work in a dynamic and fast-paced environment.
Why Join Us:
By joining our team as a Market Risk Specialist, you will have the opportunity to work on cutting-edge financial strategies and contribute to the success and stability of our organisation. We offer a collaborative and inclusive work environment, competitive compensation, and opportunities for professional growth.
If you're ready to take your market risk expertise to the next level and make a meaningful impact, we invite you to apply for this exciting role. Join us in shaping the future of financial risk management!
---
90 people have viewed this job.
About Network Recruitment
Network Recruitment
Network Recruitment is a leading specialist recruitment company in the fields of IT, Finance and Engineering.
Since our establishment in 1987, we have been at the forefront of the specialist recruitment industry. Network Recruitment's key to success is the focus on delivering superior quality service by developing and maintaining an exclusive focus on sourcing high-calibre skills for medium-sized to JSE-listed companies operating in these three niche sectors across South Africa.
Our experience in permanent and contract-based recruitment enables us to provide you with recruitment solutions that meet your long- and short-term needs.
Network Recruitment is a division of ADvTECH Resourcing, the recruitment arm of the national JSE-listed ADvTECH Limited Group a leader in quality education, training, skills development and placement services.
More Jobs at Network Recruitment