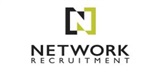 Salary:

Market Related

Job Type: Permanent

Sectors: IT

Reference: NWA002825/PCa
External Application
---
Vacancy Details
Employer: Network Recruitment
Looking for experienced Java Developers, who have a strong passion for development, to join a renowned Software Development Company.
Job Experience & Skills Required:
At least 4 Years' experience
BSc Degree or Tertiary qualification
SpringBoot
CI/CD Pipelines & Related Tools (Jenkins, Docker, Kubernetes)
AWS Certification
If you are interested in this opportunity, please apply directly. For more IT jobs, please visit
www.networkrecruitment.co.za
. If you wish to send your CV per email forward your CV to
pcalvin@networkrecruitment.co.za
and copy the reference number in brackets in the subject line of your e-mail.
If you have not had any response in two weeks, please consider the vacancy application unsuccessful. Your profile will be kept on our database for any other opportunities appears for which you might be more suitable.
We also invite you to contact us to discuss your next career move in IT!
For more information contact:
Premilla Calvin on 011 622 9526
pcalvin@networkrecruitment.co.za
---
102 people have viewed this job.
About Network Recruitment
Network Recruitment

Network Recruitment is a leading specialist recruitment company in the fields of IT, Finance and Engineering.
Since our establishment in 1987, we have been at the forefront of the specialist recruitment industry. Network Recruitment's key to success is the focus on delivering superior quality service by developing and maintaining an exclusive focus on sourcing high-calibre skills for medium-sized to JSE-listed companies operating in these three niche sectors across South Africa.
Our experience in permanent and contract-based recruitment enables us to provide you with recruitment solutions that meet your long- and short-term needs.
Network Recruitment is a division of ADvTECH Resourcing, the recruitment arm of the national JSE-listed ADvTECH Limited Group a leader in quality education, training, skills development and placement services.
Similar Jobs
Java Developer
Johannesburg
Job Type: Permanent
Posted 19 Sep 2023 | 54 Days left
Java Developer
Johannesburg
Job Type: Permanent
Posted 30 Aug 2023 | 3 Days left
Java Developer
Johannesburg
Job Type: Permanent
Posted 14 Aug 2023 | 18 Days left
Java Developer
Johannesburg
Job Type: Permanent
Posted 04 Aug 2023 | 8 Days left
More Jobs at Network Recruitment
Senior FM
Johannesburg
Job Type: Permanent
Posted 26 Sep 2023 | 15 Days left