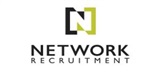 Salary:

R30 000.00 - R45 000.00 Per Month

Job Type: Permanent

Sectors: Engineering

Reference: NES016669/MVDB
External Application
---
Vacancy Details
Employer: Network Recruitment
Ready to redefine telecommunications with your Python and Linux expertise? Join our client and shape the future of connectivity!
Our client is a prominent player in the telecommunications industry, specializing in cutting-edge solutions that redefine the sector's future. Committed to delivering innovative products and services, they are seeking a Software Engineer to contribute to their industrial-grade embedded Linux platform and assist their Control and Process Automation (CPA) team.
Education:
Bachelor's degree in Computer Science, Software Engineering, or a related field (or equivalent work experience).
Minimum of 3 years of professional experience in Python software development.
Strong proficiency in working with Linux-based systems, with at least 2 years of experience.
Experience working with communication interfaces like Ethernet, UART, RS485, CANBUS, I2C.
Familiarity with communication standards such as MQTT, Modbus, SNMP.
Proficiency in using GitHub for code version control.
Knowledge of Python Flask for web endpoints.
Strong problem-solving and analytical skills.
Ability to work collaboratively in a team environment.
Excellent communication and leadership skills.
Job Experience & Skills Required:
Assume ownership of the Python codebase's architecture.
Develop and maintain the codebase, including complex systems with multiple interlinked modules.
Lead small teams to expand code functionality and ensure seamless integration.
Coordinate with cross-functional teams for collaborative coding efforts.
Mentor and guide junior team members, fostering their skill development.
Debug code and apply fixes to maintain software quality.
Collaborate with hardware teams to understand and communicate hardware requirements.
Implement new features in the codebase to enhance product offerings.
Manage code on the corporate GitHub repository and maintain up-to-date documentation.
Integrate real-world equipment, such as generators, rectifiers, inverters, solar controllers, into their product offerings.
Interact with real equipment for testing purposes.
Apply now!
For more engineering jobs, please visit
www.networkrecruitment.co.za
If you have not had any response in two weeks, please consider the vacancy application unsuccessful. Your profile will be kept on our database for any other suitable roles / positions.
For more information contact:
Marzaan van der Bank
Specialist Senior Consultant
---
72 people have viewed this job.
About Network Recruitment
Network Recruitment
Network Recruitment is a leading specialist recruitment company in the fields of IT, Finance and Engineering.
Since our establishment in 1987, we have been at the forefront of the specialist recruitment industry. Network Recruitment's key to success is the focus on delivering superior quality service by developing and maintaining an exclusive focus on sourcing high-calibre skills for medium-sized to JSE-listed companies operating in these three niche sectors across South Africa.
Our experience in permanent and contract-based recruitment enables us to provide you with recruitment solutions that meet your long- and short-term needs.
Network Recruitment is a division of ADvTECH Resourcing, the recruitment arm of the national JSE-listed ADvTECH Limited Group a leader in quality education, training, skills development and placement services.
More Jobs at Network Recruitment