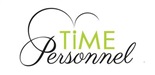 External Application
---
Vacancy Details
Employer: Time Personnel
Do you have a good understanding of the legal conveyancing process dealing with Properties in the UK? We require your paralegal or legal assistant experience to join our clients UK organisation managing processes.  For this role we will require diligent email communication and excellent writing skills. Hybrid working – good internet access is essential, once a month requirement to travel to Head Office in Stellenbosch. Hours Mon - Fri 9am to 6pm.
REQUIREMENTS
Matric, relevant qualifications
Able to communicate effectively and clearly in writing and verbally, including drafting correspondence and documents
Computer literate (Microsoft Word and Excel)
Understanding and knowledge of Landlord and Tenants Acts.
Understanding of the legal conveyancing process.
Knowledge and understanding of the legal requirements applicable to the transfer and mortgage of Leasehold and Freehold property.
Land Registry titles & Requisitions.
Experience within the residential property sector, or within the property industry generally
Experience in dealing with solicitors, conveyancers, and surveyors
Ability to work in a varied and demanding role with appropriate supervision.
Ability to work to strict deadlines, highly organised, efficient and desire to add value
DUTIES
Sales & Remortgages
Deal with and co-ordinate replies to presale and remortgage enquiries in accordance with internal processes, timescales and ensuring income generation for such activity.
Process Notices of Transfer and Charge and updating ownership records.
Liaise with external solicitors instructed to prepare formal Deeds and Licence documents.
Legal & Company Secretarial
Review and process requests for variation and rectification of title documents and leases.
Co-ordinate client's response to statutory and voluntary lease extension requests.
Provide administration services to client exercising collective enfranchisement.
Maintain Company Secretarial records, execution protocols and for all documents requiring Director signature.
Landlord Consents
Consider and process applications for standard consents required in leases including subletting of property, keeping pets, minor alterations and works in accordance with the lease and client's instruction.
Consider application for major alterations or extensions and liaising with external solicitors on the production of Licences and other documents required to record such consents.
Ensure income generation for such activities.
Update processes and procedures with the team to ensure best practice.
Client Relations
Develop and maintain relationships with Landlords
Arrange for execution of company documents i.e., Licences, Deeds, Share Certificates.
Draft procedures for client looking to establish block policies with landlord matters such as subletting, alterations etc.
General
Provide guidance to Property Managers, Finance and Major Works team on ad hoc enquiries on various matters including lease interpretation, disputes, Land Registry searches and other landlord and tenant matters.
Manage KPIs including fee income generation
Participate in team, departmental and corporate project and planning processes as required.
Observe the highest possible standards in relation to client and customer confidentiality and in compliance with Data Protection legislation.
Undertake any other duties as are reasonably requested from time to time.
Maintain accurate computerised and manual records regarding leasehold ownership records.
Develop and maintain relationships with external clients such as solicitors, insurers, surveyors.
Salary: R negotiable dependent on experience
Join us on
SOCIAL MEDIA
or visit our
WEBSITE
for more information. See links below.
Follow us on Facebook
Follow us on LinkedIn
Visit our Website
---
171 people have viewed this job.
About Time Personnel
Because we specialise in Companies, not specific industries, our focus is your company's individual CULTURE and DYNAMICS. We are a Cape Town based boutique recruitment agency, who have been running for 14 years and can, collectively, offer well over 70 years of experience to our clients. We believe each of our clients deserves our time to research and collate all relevant data around their company in order for us to present the best candidates. We do not simply send through a CV.
We ensure the MATCHING has been done to a "T", which includes your COMPANY and CULTURE requirements, so you only receive the best and we save your TIME!
How do we deliver positive results saving you TIME?
A unique take-on process, eliminating TIME wasting for all parties concerned.
Solution driven, for when problems occur.
Experts in screening all the resumes that cross our path, ensuring we find the perfect MATCH.
Hands-on, from interview process, placement and beyond, making sure that solid relationships are cemented.
Continually keeping abreast of South Africa's stringent Labour Laws.
Why should you be going through the painstaking process of sifting through a mountain of CV's?
Your focus needs to be on your job function, most times you end up just recruiting someone out of pure frustration, exhaustion and desperation.
It is vitally important not to rush a recruitment process.
Our service TURN AROUND TIME is our success factor.
More Jobs at Time Personnel