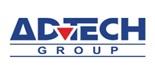 Salary:

Market Related

Job Type: Permanent

Sectors: Human Resources

Reference: TF000456/BG
External Application
---
Vacancy Details
Employer: AdvTalent
Recruitment Consultant - Unleash Your Talent in Pretoria East!Are you a dynamic, driven individual who thrives in a fast-paced environment? Do you have a passion for connecting exceptional talent with the perfect career opportunities? If so, we have an exhilarating opportunity for you! Join our prestigious recruitment agency as a Recruitment Consultant and embark on a thrilling journey to unleash your talent in the heart of Pretoria East.
Your Role:
As a Recruitment Consultant, you will be at the forefront of our mission to transform careers and companies. You will be responsible for:
Building and maintaining strong relationships with clients, understanding their hiring needs, and providing tailored recruitment solutions.
Sourcing, attracting, and engaging top-tier candidates through various channels, including job boards, social media, referrals, and networking.
Conducting comprehensive interviews, assessments, and reference checks to evaluate candidate suitability and ensure an exceptional match.
Collaborating with clients and candidates throughout the selection process, managing expectations, and delivering an outstanding candidate experience.
Keeping up-to-date with industry trends, market insights, and talent acquisition strategies to stay ahead of the competition.
Achieving and exceeding recruitment targets while maintaining the highest level of professionalism and ethical standards.
What We Offer:
Exciting and challenging work environment: No two days will be the same as you immerse yourself in a dynamic, ever-changing industry.
Unlimited growth potential: We invest in your development through ongoing training and opportunities to take on increasing responsibility.
Competitive compensation package: Enjoy a generous base salary, uncapped commission structure, and attractive performance incentives.
Cutting-edge technology: Leverage our state-of-the-art recruitment software and tools to streamline your workflow and enhance your productivity.
Supportive team culture: Join a collaborative and supportive team that celebrates success, encourages innovation, and values work-life balance.
Prime location: Our office is conveniently located in the vibrant heart of Pretoria East, surrounded by amenities, restaurants, and excellent transport links.
Requirements:
Minimum of 2 years of sales or recruitment experience.
Proven track record of achieving recruitment or Sales targets and delivering exceptional results.
Strong interpersonal and communication skills, with the ability to build rapport and establish lasting relationships.
Highly organized and able to manage multiple priorities simultaneously.
Self-motivated and driven to succeed, with a passion for exceeding expectations.
If you are ready to take your recruitment career to the next level and be part of a thriving agency, we want to hear from you!
---
177 people have viewed this job.
About AdvTalent
ADvTECH leads the private sector in the fields of education and resourcing, contributing meaningfully towards the sustainable development of human capacity in South Africa through the provision of education, training, skills development and career placement services.
Our purpose is to ignite a life-long passion for continuous learning and personal career development, and we are committed to creating a self-sustaining set of institutions offering the highest quality, leadership and innovation in the fields of education and resourcing. The Group's track record shows clearly our adherence to high ethical standards and our in-depth understanding of the interests of our various stakeholders.