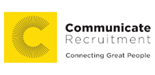 External Application
---
Vacancy Details
Employer: Communicate Recruitment
Why did the C# code refuse to go outside?It didn't want to catch any bugs! On your marks fellow C# maestros! Are you ready to take your career to the next level? Look no further. We're an IT-focused recruitment agency that's all about building an awesome community of top-tier developers like yourself. We've got connections to major corporations that will blow your mind, opening a world of growth opportunities that'll make you the absolute best in the game. Ready, Set, Go!
Why join our database?
Perfect Job Matches: Our skilled recruiters take the time to understand your skills and preferences, so we can connect you with the ideal job that aligns with your long-term career goals.
Fantastic Opportunities: As part of Communicate, you'll be part of an exclusive group with early access to exciting job openings in IT.
Privacy and Support: We take your privacy seriously and ensure complete confidentiality throughout. Our dedicated team is here to support you every step of the way.

What we are looking for:
Strong expertise in C# development and technologies such as VB.Net, SQL, and Web Services
Proven experience using Xamarin and Visual Studio for building user interfaces
Ability to work in well under pressure and meet deadlines

Qualifications:
Relevant qualifications within the industry


Contact CARLIN FISHER on cfisher@communicate.co.za or 021 418 1750, quoting the Ref: CTI002480.

Connect with us on www.communicate.co.za and Register your CV to create a profile or to view all our Jobs in Information Technology. One of the best Developer Recruitment Agencies in Cape Town.

Let us assist you with your IT careers. For Further C# Developer jobs, C++ Developer jobs, Java Developer jobs, .Net Developer careers, Angular Developer and Full stack developer jobs.
---
131 people have viewed this job.
About Communicate Recruitment
Communicate Recruitment is a specialist recruitment company with over 3 decades of experience. We Connect Great People in Finance, IT, Engineering, Freight and Contracting industries throughout Africa and South Africa on a permanent, part-time basis and contractual bases. We also help Great Companies Connect with Great Candidates. Our aim is to partner with you or your company and introduce you to great careers and exceptional candidates. ​
We excel at Connecting specialist skills in the following fields:
ENGINEERING• FINANCE • IT • FREIGHT• CONTRACTING
More Jobs at Communicate Recruitment