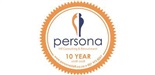 External Application
---
Vacancy Details
Employer: Persona Staff
Our client, an internationally established manufacturing company based in the Northern Suburbs of Cape Town has a position available for Quality Assurance Engineer / Officer.
Requirements:
Grade 12 / Senior Certificate
B-Eng Degree (Mechanical (or) Industrial Engineering)
Minimum 2- 4 years' experience within a similar role
Understanding of/ experience in (Technical Manufacturing) factory working environment, quality systems and standards
Experience of Material Specifications (metal products)
Microsoft Office – (Excel, Word, Power Point, Outlook)
Understanding / Knowledge of a ISO9001 / Quality assurance program
Syspro Experience
Bilingual (English & Afrikaans)
Own reliable transport
Responsibilities:
Production and Raw Material Quality Assurance, including measuring and testing of customer samples.
Finished Goods Quality Assurance.
Writing and implementing of new procedures, forms, instructions.
Regular updating of SOP's and Forms.
Ensure a visibility and strong Quality System.
Handling all change requests and ensuring effective implementation thereof.
Conduct regular audits on all process's documentation and forms.
Ensure that all Non-conformance procedures are followed correctly.
Handling of all Non-Conformances in a swift and effective way to minimise defective product.
Implement methods to reduce Non-Conformances.
Ensure compliance to Standard Operating Procedures for every production department
Facilitate and maintain an ongoing training program to ensure that all production staff as well as production quality controllers are trained and measured to the highest possible Quality and Process Standards.
Responsible for the testing of production samples and new products
Liaise with Process Controller / Toolmaker where tendencies regarding faulty tools are identified in order to ensure that corrective measures are taken.
To apply, please send your CV to hannah@personastaff.co.za


Please note that only shortlisted candidates will be contacted. Should you not receive feedback within 48 hours, please accept your application as unsuccessful.
Persona Staff CC is POPIA (Protection of Personal Information Act, 2013) compliant, all personal information is protected according to legislation. Applying for any of our available vacancies, you give Persona Staff consent to process your Personal Information for Recruitment Purposes, according to the POPI ACT, 2013. If you have any concerns regarding your Personal Information and our compliance towards the legislation, you are welcome to request out POPI Act Policy
---
206 people have viewed this job.
About Persona Staff
Vision
PERSONA's vision is to allow our Clients to focus on their core activities, and let PERSONA manage the responsibility of staff recruitment; ensuring the perfect fit between candidate and client for the most efficient and effective workforce.
PERSONA is committed to delivering the best service to our clients and candidates.
We recruit in the following industries:
Financial Services, Manufacturing, Engineering, Retail, Banking, Telecommunications, Information technology, Electronics, Logistics, Mechanical, Sales & Marketing, Office Support, Warehousing, Distribution and Supervision Staff
Services offered:
To our clients:-
Recruitment of permanent staff at all levels
In depth staff selection
Salary surveys
Advertising of available positions
Comprehensive interviewing
Screening of potential candidates according to client's specifications
Reference checks (on possible candidate)
ITC checks (on possible candidate)
Criminal checks (on possible candidate)
More background checks on request.
Psychometric testing (additional services)
Preparing of Job descriptions
PERSONA commits to adhere to industry standards and policies.
To possible candidate and job seekers:-
Professional resume
Regular correspondence
Interviewing tips
Summary of client information
Assistance to find the perfect job
More Jobs at Persona Staff