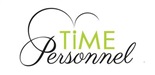 External Application
---
Vacancy Details
Employer: Time Personnel
Our National Client has an excellent career growth opportunity within their reputable leading franchises.  For this post we require your communication skills in Afrikaans and English, your excellent financial track record with minimum 3 to 5 years' experience in a similar role within the retail sector to manage the groups national and international projects.
REQUIREMENTS
Bachelor's degree in accounting, Finance, or a related field. A postgraduate degree or professional qualification (like CA, ACCA, or CIMA) highly advantageous.
Minimum of 3 to 5 years' experience in a similar role within the retail sector.
Excellent analytical, communication, and interpersonal skills.
Communication essential – bilingual in Afrikaans and English
Hands on individual that is an excellent team player.
Leadership experience and ability to work in a team environment
DUTIES
Financial Reporting & Analysis
Prepare monthly, quarterly, and annual financial reports; analyse financial data to highlight trends and anomalies.
Debtors and Creditors management
Budgeting & Forecasting
Collaborate with departmental heads to prepare budgets; continuously monitor actual expenses against budget and provide variance analysis.
Ensure timely Tax Compliance and accurate filing of all tax returns and adherence to tax regulations.
Maintain and strengthen internal controls, ensuring compliance with financial policies and procedures.
Stakeholder Management - Coordinate with internal departments, auditors, and other stakeholders to provide necessary financial data and reports.
Play an instrumental strategic role in financial planning and strategy development.
Oversee monthly reconciliations of bank accounts, general ledger accounts, and other financial accounts.
Overall Staff Management.
Supervise and mentor a team of junior accountants; conduct performance reviews and provide feedback
Salary: Basic, Medical, Provident/Pension and performance incentives, negotiable dependent on experience
Join us on
SOCIAL MEDIA
or visit our
WEBSITE
for more information. See links below.
Follow us on Facebook
Follow us on LinkedIn
Visit our Website
---
130 people have viewed this job.
About Time Personnel
Because we specialise in Companies, not specific industries, our focus is your company's individual CULTURE and DYNAMICS. We are a Cape Town based boutique recruitment agency, who have been running for 14 years and can, collectively, offer well over 70 years of experience to our clients. We believe each of our clients deserves our time to research and collate all relevant data around their company in order for us to present the best candidates. We do not simply send through a CV.
We ensure the MATCHING has been done to a "T", which includes your COMPANY and CULTURE requirements, so you only receive the best and we save your TIME!
How do we deliver positive results saving you TIME?
A unique take-on process, eliminating TIME wasting for all parties concerned.
Solution driven, for when problems occur.
Experts in screening all the resumes that cross our path, ensuring we find the perfect MATCH.
Hands-on, from interview process, placement and beyond, making sure that solid relationships are cemented.
Continually keeping abreast of South Africa's stringent Labour Laws.
Why should you be going through the painstaking process of sifting through a mountain of CV's?
Your focus needs to be on your job function, most times you end up just recruiting someone out of pure frustration, exhaustion and desperation.
It is vitally important not to rush a recruitment process.
Our service TURN AROUND TIME is our success factor.
More Jobs at Time Personnel