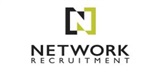 Salary:

R300 000.00 - R420 000.00 Per Month

Job Type: Permanent

Sectors: Accounting

Reference: NFR001683/LAB
External Application
---
Vacancy Details
Employer: Network Recruitment
A leading independent car rental company operating in Africa is looking for its next Financial Accountant. Do you have a passion for cars? Then this is the right opportunity for you! Please note this position is based in Cape Town, Western Cape.
Job and Company Description:
My client is a fast-growing car rental company that values trust and customer satisfaction with a wide portfolio of vehicles to match any budget.
As the Finance Accountant you will be responsible for the company's accounting, management accounting and loan recons.
As the Finance Accountant you will also be responsible for:
General ledger and loan reconciliations.
VAT and Tax.
Set up annual finical statements.
Income statements.
Balance sheet reports.
Creditors/ debtors.
Qualifications and Experience:
Completed articles (SAICA or SAIPA)
Relevant BCom degree
Residing or willing to relocate to Cape Town
If you are interested in this opportunity, please apply directly. For more finance jobs, please visit www.networkrecruitment.co.za or send your CV to lbezuidenhout@networkfinance.co.za
We also invite you to contact us to discuss your next career move in finance!
If you have not had any response in two weeks, please consider the vacancy application unsuccessful.
---
185 people have viewed this job.
About Network Recruitment
Network Recruitment

Network Recruitment is a leading specialist recruitment company in the fields of IT, Finance and Engineering.
Since our establishment in 1987, we have been at the forefront of the specialist recruitment industry. Network Recruitment's key to success is the focus on delivering superior quality service by developing and maintaining an exclusive focus on sourcing high-calibre skills for medium-sized to JSE-listed companies operating in these three niche sectors across South Africa.
Our experience in permanent and contract-based recruitment enables us to provide you with recruitment solutions that meet your long- and short-term needs.
Network Recruitment is a division of ADvTECH Resourcing, the recruitment arm of the national JSE-listed ADvTECH Limited Group a leader in quality education, training, skills development and placement services.
Similar Jobs
Finance Analyst
Cape Town
Job Type: Permanent
Posted 15 Sep 2023 | 3 Days left
More Jobs at Network Recruitment
Senior FM
Johannesburg
Job Type: Permanent
Posted 26 Sep 2023 | 15 Days left