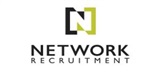 Salary:

Market Related

Job Type: Permanent

Sectors: Business Management

Reference: NFP013046/AA
External Application
---
Vacancy Details
Employer: Network Recruitment
Unlock Your Data Science Potential! Join a Leading Insurance Innovator.
Are you ready to take your data science career to new heights? An exceptional opportunity awaits you at a dynamic and forward-thinking organization. We are on the lookout for a passionate and talented Data Scientist to join our team and help shape the future of our industry!
The Role:
As a Data Scientist, you will play a pivotal role in harnessing the power of data to drive innovation, enhance customer experiences, and optimize our business strategies. Your analytical prowess and expertise will be instrumental in shaping our data-driven future.
Key Responsibilities:
Analyzing vast datasets to uncover actionable insights.
Developing advanced machine learning models.
Collaborating with cross-functional teams to solve complex business challenges.
Translating data findings into clear, actionable recommendations.
Contributing to the development of cutting-edge data science solutions.
Qualifications:
A degree in Data Science, Computer Science, or a related field.
Proven experience in data analysis, machine learning, and statistical modeling.
Proficiency in programming languages such as Python or R.
Strong problem-solving skills and a knack for innovative thinking.
Excellent communication and collaboration abilities.
Apply now!
For more Actuarial and Analytics jobs, please visit
www.networkrecruitment.co.za
If you have not had any response in two weeks, please consider the vacancy application unsuccessful. Your profile will be kept on our database for any other suitable roles / positions.
For more information contact:
Adon Abrahams
Specialist Consultant: Actuarial & Analytics
adabrahams@networkfinance.co.za
---
111 people have viewed this job.
About Network Recruitment
Network Recruitment
Network Recruitment is a leading specialist recruitment company in the fields of IT, Finance and Engineering.
Since our establishment in 1987, we have been at the forefront of the specialist recruitment industry. Network Recruitment's key to success is the focus on delivering superior quality service by developing and maintaining an exclusive focus on sourcing high-calibre skills for medium-sized to JSE-listed companies operating in these three niche sectors across South Africa.
Our experience in permanent and contract-based recruitment enables us to provide you with recruitment solutions that meet your long- and short-term needs.
Network Recruitment is a division of ADvTECH Resourcing, the recruitment arm of the national JSE-listed ADvTECH Limited Group a leader in quality education, training, skills development and placement services.
Similar Jobs
Data Scientist
Cape Town Southern Suburbs
Job Type: Permanent
Posted 13 Sep 2023 | 49 Days left
Data Scientist
Cape Town Northern Suburbs
Job Type: Permanent
Posted 13 Sep 2023 | 49 Days left
Data Scientist
Western Cape
Job Type: Permanent
Posted 13 Sep 2023 | 49 Days left
Data Scientist
Cape Town
Job Type: Permanent
Posted 13 Sep 2023 | 49 Days left
More Jobs at Network Recruitment