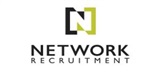 External Application
---
Vacancy Details
Employer: Network Recruitment
Unlock Your Actuarial Potential! Join a Leading Insurance Innovator.
Are you ready to embark on a thrilling journey in the world of insurance? An exciting opportunity awaits you at a dynamic and forward-thinking organization. We are on the lookout for a talented Actuary to join our team on a short-term basis, and we believe you could be the perfect fit!
About Us:
At our company, we don't just follow trends; we set them! Our commitment to innovation and excellence has positioned us as a leader in the insurance industry. Joining our team means becoming part of a community of visionaries who are dedicated to making a real impact.
The Role:
As a Short-Term Actuarial Specialist, you will have the opportunity to work on high-impact projects that directly influence pricing and reserving strategies. Your analytical skills and expertise will be put to the test as you tackle complex challenges, all while gaining invaluable experience in a supportive environment.
Key Responsibilities:
Analyzing and interpreting data to inform pricing decisions.
Developing and maintaining accurate reserve models.
Collaborating with cross-functional teams to drive strategic initiatives.
Assisting in the development of innovative insurance products.
Qualifications:
A degree in Actuarial Science or a related field.
Experience in pricing and reserving (short-term experience).
Successful completion of actuarial exams.
Strong analytical and problem-solving skills.
Proficiency in actuarial software and programming languages (e.g., R, Python).
Excellent communication and teamwork abilities.
Apply now!
For more Actuarial and Analytics jobs, please visit
www.networkrecruitment.co.za
If you have not had any response in two weeks, please consider the vacancy application unsuccessful. Your profile will be kept on our database for any other suitable roles / positions.
For more information contact:
Adon Abrahams
Specialist Consultant: Actuarial & Analytics
adabrahams@networkfinance.co.za
---
128 people have viewed this job.
About Network Recruitment
Network Recruitment
Network Recruitment is a leading specialist recruitment company in the fields of IT, Finance and Engineering.
Since our establishment in 1987, we have been at the forefront of the specialist recruitment industry. Network Recruitment's key to success is the focus on delivering superior quality service by developing and maintaining an exclusive focus on sourcing high-calibre skills for medium-sized to JSE-listed companies operating in these three niche sectors across South Africa.
Our experience in permanent and contract-based recruitment enables us to provide you with recruitment solutions that meet your long- and short-term needs.
Network Recruitment is a division of ADvTECH Resourcing, the recruitment arm of the national JSE-listed ADvTECH Limited Group a leader in quality education, training, skills development and placement services.
More Jobs at Network Recruitment