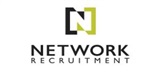 Salary:

Market Related

Job Type: Permanent

Sectors: Finance

Reference: NFP013041/SHb
External Application
---
Vacancy Details
Employer: Network Recruitment
An innovative short-term insurer is looking for an Actuarial Data Analyst.
Job & Company Description:
This short-term insurer is underwritten by one the biggest financial services companies in South Africa. Your responsibilities will include leveraging data insights to assess risk, develop pricing models, support-decision making and drive innovation. You will also lead the actuarial functions focusing on short-term personal lines insurance, and develop and implement sophisticated risk assessment, pricing, underwriting, and reserving models.
Education:
BSc Quantitative degree/Numerical degree/ Statistical degree
Actuarial exams
Job Experience & Skills Required:
At least 3 years insurance experience
Experience within short-term personal lines
In depth knowledge pf risk assessment, pricing, underwriting, and reserving methodologies
Apply now!
For more Actuarial jobs, please visit
www.networkrecruitment.co.za
or connect with me on LinkedIn at:
www.linkedin.com/in/shaunaline-baatjies-8116451bb
Reach out to me directly if you are actively or passively looking in one of our niche areas to hear more about roles that we are not yet advertising.
If you have not had any response in two weeks, please consider the vacancy application unsuccessful. Your profile will be kept on our database for any other suitable roles / positions.
For more information contact:
Shaunaline Baatjies
Recruitment Specialist: Capital Markets and Actuaries
sbaatjies@networkfinance.co.za
012 348 7559
---
201 people have viewed this job.
About Network Recruitment
Network Recruitment
Network Recruitment is a leading specialist recruitment company in the fields of IT, Finance and Engineering.
Since our establishment in 1987, we have been at the forefront of the specialist recruitment industry. Network Recruitment's key to success is the focus on delivering superior quality service by developing and maintaining an exclusive focus on sourcing high-calibre skills for medium-sized to JSE-listed companies operating in these three niche sectors across South Africa.
Our experience in permanent and contract-based recruitment enables us to provide you with recruitment solutions that meet your long- and short-term needs.
Network Recruitment is a division of ADvTECH Resourcing, the recruitment arm of the national JSE-listed ADvTECH Limited Group a leader in quality education, training, skills development and placement services.
More Jobs at Network Recruitment