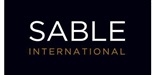 Salary:

Market Related

Bonus: bi-annual bonuses

Job Type: Permanent

Benefits:

Bonus

Training

Maternity Leave

Reference: GD
---
Vacancy Details
Employer: Sable International
Are you energetic, ambitious, and looking to develop your career? Our Cape Town Marketing department is looking to add a Graphic Designer to their team. We offer a dynamic and challenging environment where we achieve our business objectives and have fun doing it. You will get exposure across a wide range of digital and print design.
You will be working in close collaboration with an energetic, full-stack in-house marketing and development team. This position is ideal for someone who enjoys applying their skills across a wide range of projects and platforms. A portfolio that demonstrates an understanding of design principles and personal creativity is essential.
You're perfect for this position if you:
Have one to three years of industry experience
Are proficient with Adobe creative suite (expertise with InDesign and Illustrator essential, other products a bonus)
Have a positive, can-do attitude and great attention to detail
Are a team player with a strong work ethic
Can be creative and add a personal touch, while keeping to the guidelines of a CI
Can showcase a portfolio of work that demonstrates a solid understanding of designing for a variety of platforms
Can implement a design concept through a variety of executions
Are organised, deadline-driven and able to manage your time effectively
Your role and responsibilities:
Among other tasks, your main responsibilities will include:
Working alongside members of the Marketing team in developing a dynamic design presence
Working closely with designers, developers, and copywriters with a wide range of digital and print designs. These may include:

Documents
Website mock-ups
Infographics
Digital marketing collateral
Print collateral (adverts, pull-up banners, flyers, brochures, and more)

You will be responsible for ensuring the integrity of our CI across all designs
Would you like to apply?
Send us an email to sajobs@sableinternational.com with your CV and one-page covering letter. Please note: If you haven't heard from us within two weeks, you may consider your application unsuccessful.
About Sable International
Sable International offers innovative professional services to international citizens. We create tailor-made solutions to meet the accounting, wealth, financial, currency and nationality needs of our clients. We pride ourselves on providing solutions that suit our clients' unique individual circumstances; our employees are key in achieving this goal.
The staff in our Cape Town, Durban, Johannesburg, London, Lisbon, Melbourne, Nigeria, Uganda, Zambia, and Zimbabwe offices are passionate about their areas of expertise and take pride in helping our clients achieve their goals. As a result, we have an energised and fun company culture, something that sets us apart from other professional services firms.
---
25 people have applied for this job. 952 people have viewed this job.
About Sable International
Welcome to Sable International. We offer professional services to South Africans with international interests.
Our diverse team is made up of independent financial advisers, solicitors, chartered accountants, MBAs, forex brokers, tax experts, marketing specialists and immigration advisers. We hire people, not just CVs, and we focus on upskilling employees who have the desire and aptitude to learn and grow.
So what do we do? We help our clients immigrate to the UK or Australia, transfer money around the world, build offshore and onshore wealth and start a business overseas. Our team helps individuals internationalise themselves, their wealth and their businesses.
We have offices in Cape Town, London, Melbourne and Hong Kong. This allows us to manage the accounting, wealth, financial and immigration needs of clients in those countries.
Becoming part of Sable International gives you the opportunity to join a thriving multinational company that prides itself on cultivating and maintaining a flat structure workplace.
Similar Jobs
Graphic Designer
Cape Town CBD
Job Type: Permanent
Posted 16 Nov 2023 | 10 Hours left
More Jobs at Sable International
Admissions Assistant
Cape Town Southern Suburbs
Job Type: Permanent
Posted 28 Nov 2023 | 59 Days left
Forex Broker
Durban
Job Type: Permanent
Posted 16 Nov 2023 | 47 Days left