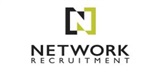 External Application
---
Vacancy Details
Employer: Network Recruitment
We are a dynamic team dedicated to crafting innovative mobile and digital solutions tailored for brands and businesses worldwide. Guided by our core principles of prioritizing people, championing environmental responsibility, and harnessing innovation for community betterment, we specialize in creating engaging mobile experiences.
Central to our toolkit are our cutting-edge Customer Data Platform (CDP) and our proprietary low-code journey builder, allowing us to design bespoke experiences for our clients' customers and staff. These experiences can be accessed via Web-driven mobile chat, USSD, Two-way SMS, and WhatsApp.
We are headquartered in Cape Town, South Africa, and hold a particular passion for projects across the African continent. We pride ourselves in collaborating with businesses aiming to create a meaningful impact.
Duties and Responsibilities:
Client Relationship Management: Act as the primary liaison for selected clients, ensuring their needs are addressed and maintaining strong professional relationships.
Client Consultation: Offer strategic advice to clients about the most suitable mobile-centric marketing solutions tailored to their specific requirements.
Inter-departmental Coordination: Liaise with operations teams to ensure seamless execution of client projects, ensuring all necessary assets and information are adequately documented.
Agency and Brand Collaboration: Coordinate and collaborate with advertising agencies and brand managers to ensure alignment of marketing objectives.
Continuous Growth: Identify opportunities to expand and enhance the relationship with existing clients, ensuring long-term collaboration and mutual success.
Â
Educational Requirements:
Skills & Experience Required:
Technical Proficiency: A clear understanding of mobile-centric marketing technologies is essential.
Organizational Skills: The candidate must be highly organized and capable of managing multiple tasks simultaneously.
Teamwork and Collaboration: Ability to work with diverse personalities and foster a cohesive team environment.
Communication: Strong briefing skills to ensure alignment with the operations team and other stakeholders.
Software Familiarity:
Experience with:
Mock-up tools (e.g., LucidChart)
Task management tools (e.g., ClickUp)
Financial software (e.g., Xero and Microsoft Excel)
Apply now!
For more IT jobs, please visit
https://www.networkrecruitmentinternational.com/
 If you have not had any response in two weeks, please consider the vacancy application unsuccessful. Your profile will be kept on our database for any other suitable roles / positions.
For more information contact:
Chanel du Plessis
Senior IT Recruitment Consultant
+27 87 378 8857
Alternatively, email your CV to: chadplessis@networkrecruitment.co.za
---
457 people have viewed this job.
About Network Recruitment
Network Recruitment

Network Recruitment is a leading specialist recruitment company in the fields of IT, Finance and Engineering.
Since our establishment in 1987, we have been at the forefront of the specialist recruitment industry. Network Recruitment's key to success is the focus on delivering superior quality service by developing and maintaining an exclusive focus on sourcing high-calibre skills for medium-sized to JSE-listed companies operating in these three niche sectors across South Africa.
Our experience in permanent and contract-based recruitment enables us to provide you with recruitment solutions that meet your long- and short-term needs.
Network Recruitment is a division of ADvTECH Resourcing, the recruitment arm of the national JSE-listed ADvTECH Limited Group a leader in quality education, training, skills development and placement services.
More Jobs at Network Recruitment
Group Accountant
East Rand
Job Type: Permanent
Posted 01 Oct 2023 | 30 Days left