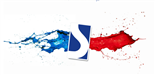 Salary:

Market Related

Job Type: Permanent

Sectors: Human Resources

Reference: PC001429/LS
External Application
---
Vacancy Details
Employer: Status Staffing
Our client in Belville is looking for skilled 360 degree Recruiters with experience in their field who want to run their own desk and clients and is focused on recruiting.
A recent professional profile photo is to accompany your application
EMPLOYMENT TYPEÂ :Â Â Â Â Â Â Â Â Â Â Permanent
SECTORÂ Â Â Â Â Â Â Â Â Â Â Â :Â Â Â Â Â Â Â Â Â Â Recruitment
BASIC SALARYÂ Â Â Â Â Â :Â Â Â Â Â Â Â Â Â Â Market Related + Commission
START DATEÂ Â Â Â Â Â Â Â Â Â Â Â Â Â Â :Â Â Â Â Â Â Â Â Â Â A.S.A.P / Immediate
REQUIREMENTS:
At least 2 years experience in recruitment
Grade 12, any other relevant qualification will be advantageous
Proficient in Microsoft office (Word, Excel, Outlook and Teams)
CRM database experience (Placement Partner experience will be advantageous)
DUTIES:
Recruitment
Business Development
Research
Account Management
Ensure Placement Partner is up to date with details on your roles/specs/candidates
Liaise with clients directly
Above all recruit!
HOURS:
Monday – Friday 07:30 – 16:30
Should you meet all the requirements, apply on our website at
www.statusstaffing.com
today.
Should you not hear back from us within 10 working days, please consider your application as unsuccessful. We will retain your credentials for future similar roles.
---
1474 people have viewed this job.
About Status Staffing
Welcome to STATUS STAFFING SOLUTIONS, a leading Western Cape based broad spectrum boutique staffing solutions provider.
Within our recruitment division we pride ourselves in our ability to match the right person to the right career through a comprehensive range of in-house screening and assessments. We go the extra mile by offering an outsourced HR and IR service, thereby assisting our clients to comply with local Labour laws. In addition, our Labour Relations division also offer a comprehensive Payroll service, enabling our clients to focus on their core business.

Our large candidate database and quality customer service ethos is what differentiates us from our competitors, enabling is to be considered a strategic partner to our valued candidates and clients.


More Jobs at Status Staffing
Administrator
Western Cape
Job Type: Permanent
Posted 28 Nov 2023 | 62 Days left