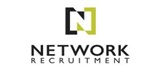 Salary:

Market Related

Job Type: Permanent

Sectors: IT

Reference: NCM000847/NDK
External Application
---
Vacancy Details
Employer: Network Contracting Solutions
A large stable concern based in the South of Cape Town has an exciting opportunity for:CUSTOMER INSIGHT ANALYST. A confident individual with a passion for customer insights to deliver on the company's customer-focussed strategy by representing the customer, building relationships, and driving the acquisition, retention, and overall growth of customers.
QUALIFICATIONS:
A relevant Degree/National Diploma in Business/Statistics/Marketing/Research
EXPERIENCE:
Required:
A minimum of 5 years' campaign analysis experience
A minimum of 5 years' experience in a campaign and promotional analysis role, CRM programmes, Direct Marketing, Customer Value Management
Preferred:
Retail and specifically clothing retail experience.
Commercial experience
A working knowledge of systems and analytical tools, for example SQL, Power BI or similar.
JOB RELATED KNOWLEDGE AND SKILLS REQUIRED
Knowledge required:
Understanding of overall business and customer KPIs to track and measure performance over time.
Understanding of CRM best practice in pre-planning campaigns and post-campaign measurement.
Understading of customer data and how to leverage this for commercial value to deliver both insights and inform campaigns.
Understanding of how to translate business needs/questions into data analysis briefs, as well as being able to to interpret analysis output.
Solid qualitative and quantitative research skills including segmentation, large tracking studies, focus groups, product development, brand tracking, customer immersion, as well as briefing research and interpreting research output.
Skills required:
Ability to interpret analysis outcomes to deliver relevant customer insights.
Ability to solve problems in a proactive, solution-oriented manner.
Ability to derive commercial insights, opportunities and actions from complex data and information.
Ability to evaluate market conditions, competitor data, customer trends.
Ability to build relationships and influence cross functionally in the business
Ability to operate in a value retail environment and make trade offs
Ability to perform in a pressurised environment with short lead times and deadlines.
---
135 people have viewed this job.
About Network Contracting Solutions
Network Recruitment
Network Recruitment is a leading specialist recruitment company in the fields of IT, Finance and Engineering.
Since our establishment in 1987, we have been at the forefront of the specialist recruitment industry. Network Recruitment's key to success is the focus on delivering superior quality service by developing and maintaining an exclusive focus on sourcing high-calibre skills for medium-sized to JSE-listed companies operating in these three niche sectors across South Africa.
Our experience in permanent and contract-based recruitment enables us to provide you with recruitment solutions that meet your long- and short-term needs.
Network Recruitment is a division of ADvTECH Resourcing, the recruitment arm of the national JSE-listed ADvTECH Limited Group a leader in quality education, training, skills development and placement services.
More Jobs at Network Contracting Solutions