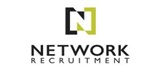 Salary:

Market Related

Job Type: Permanent

Sectors: Technology

Reference: NCM000846/NDK
External Application
---
Vacancy Details
Employer: Network Contracting Solutions
BI DEVELOPER   -   CAPE TOWN An exciting position for a large concern based in the South of Cape Town
KEY RESPONSIBILITIES:
Visualisation/Dashboard DeliverySpecification Draft
Build Visualisation according to business needs
Ensure data feeds are in place and accurate
Understand business requirement and revert into data modelling, script to extract data from data source
Data & Analysis
Perform complex data analysis in support of ad-hoc and ongoing requests in terms of data quality
Develop methodologies and methods for analysing and presenting data in PowerBI.
Efficient compilation and presentation of divisional and functional reports, data trends and analysis in the correct visualisation tool.
Stakeholder Management
Develop effective relationships with stakeholders at all levels of the organisations, including group support and service providers.
Provide support to stakeholder requests and queries in competent, efficient and professional manner
Build mutually beneficial working relationships with stakeholders, with a willingness to resolve and support business needs, while actively living the company values.
Being dedicated to meeting the expectations and requirements of internal and external customers; gets first-hand-customer
information and uses it for improvements in the products and services; acts with customers in mind; establishes and maintains effective relationships with customers and gains their trust and respect.
Query Resolution
Taking ownership of queries and ensuring that they are resolved timeously and effectively.
Provide first time resolution on enquiries and discerning whether further intervention or escalation is required.
---
95 people have viewed this job.
About Network Contracting Solutions
Network Recruitment
Network Recruitment is a leading specialist recruitment company in the fields of IT, Finance and Engineering.
Since our establishment in 1987, we have been at the forefront of the specialist recruitment industry. Network Recruitment's key to success is the focus on delivering superior quality service by developing and maintaining an exclusive focus on sourcing high-calibre skills for medium-sized to JSE-listed companies operating in these three niche sectors across South Africa.
Our experience in permanent and contract-based recruitment enables us to provide you with recruitment solutions that meet your long- and short-term needs.
Network Recruitment is a division of ADvTECH Resourcing, the recruitment arm of the national JSE-listed ADvTECH Limited Group a leader in quality education, training, skills development and placement services.
Similar Jobs
Senior Data Analyst
Cape Town Northern Suburbs
Job Type: Permanent
Posted 24 Apr 2023 | 25 Days left
More Jobs at Network Contracting Solutions