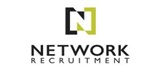 External Application
---
Vacancy Details
Employer: Network Contracting Solutions
A top concern seeks your skills12 month contract role  -  Senior AWS AdministratorCT based  -  fully remote
Required:

A numerate honours degree (e.g. Computer Science, Mathematics, Engineering).
Ability to develop technical solutions and functional specifications based on business requirements.
Knowledge of leading technologies including
AWS certifications such as AWS Certified Solutions Architect, AWS Certified DevOps Engineer, or AWS Certified SysOps Administrator
Experience with AWS infrastructure as code tools such as CloudFormation, Terraform, Gitub
Proficiency in scripting languages such as Python, etc
Understanding of networking concepts such as TCP/IP, DNS, Load Balancing, and VPN
Good understanding of working with relational databases, including database administration.
Proven production experience and best practice knowledge of cloud platforms, features, and capabilities (AWS components)
Experience integrating cloud services to securely work with on premise data sources.
Excellent interpersonal, communication skills, written and verbal combined with effective technical presentation skills.
Organised, methodical and able to multi-task whilst working under tight deadlines.
Job Duties:
Cloud infrastructure Strategy:

Design, deploy, and manage AWS infrastructure and services to meet organizational requirements.
Ensure security and compliance of the AWS environment, including implementing security best practices, monitoring and auditing, and maintaining compliance certifications.
Troubleshoot and resolve issues related to AWS infrastructure and services, including network connectivity, storage, and compute resources.
Create and maintain documentation for AWS architecture, design, and operations.
Automate routine tasks using scripting and other tools, and implement DevOps best practices.
Collaborate with development teams to ensure that the AWS environment meets application requirements.
Functional Expertise:

Provide functional expertise and guidance around leveraging the capabilities of cloud platforms to business stakeholders.
Act as liaison between business key users and the IT Department - for investigating, analyzing, and implementing cloud-based solutions (including documenting, data mapping, analytical processing and source system modifications).

Solution Development:

Assist in the development of end-to-end solutions for new and existing digital projects.
Run proof of concepts and investigate opportunities for use of innovative cloud solutions.

Solution Support:

Support incident resolution on productionised digital solutions.
Responsible for ensuring the production services are optimally configured and aligned to best practices to protect production data.
Support the development of automated data pipelines and in conjunction with business stakeholders and IT teams.
Work in close collaboration with IT to define and develop the industrialised digital support process which will be managed and administered by IT.
---
133 people have viewed this job.
About Network Contracting Solutions
Network Recruitment
Network Recruitment is a leading specialist recruitment company in the fields of IT, Finance and Engineering.
Since our establishment in 1987, we have been at the forefront of the specialist recruitment industry. Network Recruitment's key to success is the focus on delivering superior quality service by developing and maintaining an exclusive focus on sourcing high-calibre skills for medium-sized to JSE-listed companies operating in these three niche sectors across South Africa.
Our experience in permanent and contract-based recruitment enables us to provide you with recruitment solutions that meet your long- and short-term needs.
Network Recruitment is a division of ADvTECH Resourcing, the recruitment arm of the national JSE-listed ADvTECH Limited Group a leader in quality education, training, skills development and placement services.
More Jobs at Network Contracting Solutions
Project Manager
Cape Town
Job Type: Permanent
Posted 29 May 2023 | 31 Days left