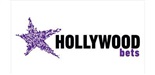 ---
Vacancy Details
Employer: Hollywoodbets
Being a part of the Hollywoodbets Purple Team is an opportunity to become a part of one of South Africa's biggest success stories. From humble beginnings in Durban, Hollywoodbets has grown into a powerhouse brand operating across Africa and the United Kingdom. And that's just the beginning. Our talented Team is on a mission to increase our global footprint, ready to take on any challenge because at Hollywoodbets, not even the sky is the limit. Join our Team and let's reach for the stars.
We have an amazing opportunity for a Junior Creditors Clerk. Do you think you have what it takes to be our newest Purple Star?
The successful candidate will be responsible for credit card recons and payment thereof related supplier and balance sheet reconciliations. Assist Senior team members when required.
With Hollywoodbets You Will:
Innovate and create as part of a like-minded, authentic Team eager to achieve goals.
Embrace challenges and the thrill of working in a vibrant and fast-paced industry.
Grow with our development plans and culture that allows you to further your career.
You Bring:

A Bonus To Have:
Relevant diploma/degree
Pastel evolution or similar accounting software
What You'll Do For The Brand:
Financial metrics
Preparation of credit application forms.
Ensuring all credit card top ups are submitted for payment and funds are cleared with the bank.
Forwarding of individual credit card statements to the card holder as soon as received.
Continuous follow-up with the card holder for supporting documents before deadlines.
Escalation of request of supporting documents to the line managers when no response is received from the card holder.
Accurate allocation of the of credit card invoices on the Pastel system.
Accurate on charge to various entities for credit card expenses.
Submit all support and credit card breakdown to relevant line managers for approvals.
Submit line managers approvals of various card holders to the CEO for final approve before submission of credit card for payment.
Reconciling of the credit card statement to Pastel on a monthly basis.
Reconciling of the credit card suspense account on a monthly basis.
Adhoc tasks in the creditors team including assisting with reports and analysis and requesting of BBBEEE certificates from suppliers.
Attendance at necessary training sessions.
Ensure logical saving of all work, templates, etc. monthly and yearly such that each year's financial records can stand on its own when enquiries/ investigations/audits take place.
Produce high quality, neat, logical, succinct, easy to follow, easy to understand, formula linked work/templates/workbooks/financial models.
Ensure the above (final version) and other documents are chronologically saved/backed up and appropriately named.
Effectively deal with internal, external, SARS and BEE auditors.
Ensure credit application forms and supplier agreements (terms, conditions, pricing, rebates, settlement discounts/volume discounts etc.) are retained and filed logically.
Assist with company projects as allocated from time to time.
Assist with year-end audit files and audit queries.
Identifying creditor-related risks and ensuring proper mitigation of these risks.
Maintaining effective relationship and communication with Treasury team.
Assisting with ideas on innovation and automation of Creditor-related functions.
Any other such duties that might be required.
What You'll Bring To The Team:
Must have a strong sense of accountability.
Excellent People Management skills and problem-solving skills.
Must be results driven.
So, are you ready to level up, learn, and perform at your best? Apply now!

Please be advised that should you not be contacted within 30 days, kindly consider your application to be unsuccessful.

---
35 people have applied for this job. 277 people have viewed this job.
About Hollywoodbets
At Hollywoodbets, we believe that everyone should be treated like a STAR. Whether they are in one of our retail branches or online in the comfort of their own home, all our customers get the larger-than-life Hollywood experience, glitz, glamour and world-class entertainment. But behind the success of every Hollywood Star, is a dedicated and hard-working Team, who strive for success.
Born and bred on the sunny coast of Durban, our brand has expanded beyond our 90 branches to offer state-of-the-art online, telephonic and mobile betting platforms on a global scale.
Our success is driven by our Purple Team who pride themselves on first-class customer service while working together to go beyond the limits, ensuring that we are the bookmaker of choice in South Africa, Mozambique, Kenya, Ireland and the UK.
Being a part of our Team also means being associated with sporting stars like the Hollywoodbets Dolphins, Cell C Sharks as well as Premiere League football club, Brentford FC. Team Members can take pride in being part of a company that has naming rights to the Hollywoodbets Kingsmead cricket stadium, Hollywoodbets Kings Park rugby stadium and racecourses such as Hollywoodbets Greyville, Hollywoodbets Scottsville, Hollywoodbets Kenilworth and Hollywoodbets Durbanville.
More Jobs at Hollywoodbets
Betting Clerk
Pietermaritzburg
Job Type: Permanent
Posted 29 May 2023 | 8 Days left
Betting Clerk
Pietermaritzburg
Job Type: Permanent
Posted 29 May 2023 | 8 Days left