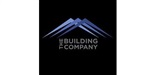 Salary:

Market Related

Job Type: Permanent

Sectors: Retail

Reference: 7011007102
External Application
---
Vacancy Details
Employer: The Building Company
Introduction:
The main purpose is to drive and grow the profitability of the Store through the effective management of its employees, financial, and technological resources, and ensuring efficient application of the company's policies and procedures and management best practice in order to exceed all stakeholders' expectations
Description:

1. Manage Profitability: To ensure continuity, growth, and profitability of the Store through the management of costs and the maximization of sales turnover and returns. Identifies new business opportunities, take calculated risks; and generate innovative and creative ideas for implementing new business opportunities and maximising sales
2. Planning and Budgeting: Together with the Operations Executive and Regional Operations Manager, interpret the business objectives into an Operating Plan for the Store.
3. Procurement, stock control and merchandising: To ensure that the inward logistics of the Store run smoothly, products are purchased in line with The Building Company procurement policies and procedures, stock levels are kept at optimal levels and stock losses are controlled.
4. Maintain Stock variances: Maintenance of optimal stock levels
5. Financial Management: Ensures that the Store budget is compiled in line with the agreed upon operating plans and adhered to. (Ensure that all financial processes are monitored and controlled in line with best practices and company procedures).
6. Customer Service: Ensure that customer complaints are dealt with in an effective manner and resolved. Promotions, advertising, and all public relations must be co-ordinated for the store in order to enhance the Brand's market share in line with all company procedures.
7. Accountable for day-to-day operations: Accountability for the day-to-day operations, administration, customer sales and service and overall management and control of the branch employees.
8. Operational analysis: Analyses of operational information leading to the diagnosis of problems and/or success areas in the business. Enhancing all successes and raising and resolving all problem areas with the Operations Management Support Team.
9. People Management: Inspire, motivate, guide, develop and manage, and lead employees in order to meet the store's objectives. Apply all company policies and procedures and best practice principles in order to maintain a harmonious labour environment.
10. Legislative compliance and corporate governance: Ensure legal compliance with all legislation relating to the operation of the business and that appropriate action is taken in respect of all legal matters.
11. To uphold and promote the company values and culture

Requirements:
1. Grade 12
2. Preferably a commerce bachelor's degree / or equivalent experience
3. Preferably Financial or Management diploma
4. 5-10 years retail experience
5. Minimum of 3 years in a junior-mid level management position
6. Previous industry related experience
7. Financial acumen
8. Inwards and Outwards Logistics/Procurement skills
9. Merchandising principles
10. Preferably have knowledge of Occupational Health and Safety Act

---
102 people have viewed this job.
More Jobs at The Building Company