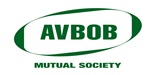 ---
Vacancy Details
Employer: AVBOB Mutual Assurance Society
Marketing of Funeral Insurance, Savings Plans and related products
Recruit funerals for the Funeral Division
---
Required Skills
Time Management Skills
Communication Skills
Administration Skills
Drivers License
---
Candidate Requirements
Matric (Grade 12) and/ or tertiary education with 30 credits on NQF level 4
Comply with FAIS legislation for registration as Fit and Proper individuals:
Applicants who entered the industry as follows:
From years 2004 – 2007 requires 30 credits on NQF 4 obtained by 31 December 2009.
From years 2008 - 2009 requires 30 credits or 60 credits on NQF 4 obtained by 31 December 2011 or full FAIS recognised qualification obtained by 31 December 2013
All those appointed in the industry from the year 2010 onwards require a full FAIS recognised qualification
Clear ITC credit record
Clear criminal record
RE 5 will be an advantage
Marketing experience
---
2 people have applied for this job. 100 people have viewed this job.
About AVBOB Mutual Assurance Society
AVBOB is the largest mutual assurance society in Africa. AVBOB Mutual Assurance Society has three operating divisions: AVBOB Insurance, which offers a comprehensive range of funeral policies; AVBOB Funeral Service, which offers a one-stop, affordable funeral service; and AVBOB Industries - based in Bloemfontein, which manufactures coffins and funeralware.
More Jobs at AVBOB Mutual Assurance Society
Team Leader
East Rand
Job Type: Permanent
Posted 29 May 2023 | 28 Days left
Team Leader
West Rand
Job Type: Permanent
Posted 29 May 2023 | 28 Days left