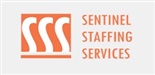 Salary:

Market Related

Job Type: Permanent

Sectors: Engineering

Reference: CET003862/MO
External Application
---
Vacancy Details
Employer: Sentinel Staffing Services
Our client in Pietermaritzburg is looking for a Resident Engineer5-10 Years ExperiencePr Eng or Pr Tech EngPr Techni Eng
Registered with Engineering Council of South Africa (ECSA) or any other international body recognised by ECSA, i.e. Washington Accord, Dublin Accord and Sydney Accord.
Relevant experience is the actual number of years, measured from the date of acquiring the base qualification (either B.Eng / BSc.Eng or B.Tech for Pr.Eng or Pr.Tech Eng respectively and diploma for Pr.Techni Eng), worked in the field of the specified position.
---
83 people have viewed this job.
About Sentinel Staffing Services
Sentinel Staffing Services has been providing a professional recruitment solution to employers and job seekers in all industries since 1999.

We offer a full recruitment service for permanent and contract staff/vacancies from entry level to Financial, Office Support, Engineering, Human Resources, Technical, Information Technology, Warehousing, Legal and Senior Executives.
Our mission is to ensure that our clients and job applicants are satisfied with our recruitment service and that their recruitment needs are met through our professionally trained personnel consultants.
Sentinel Staffing Services has an extensive database of top quality clients and candidates in a permanent/contract capacity.
More Jobs at Sentinel Staffing Services