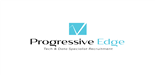 ---
Vacancy Details
Employer: Progressive Edge
Salesforce Implementation Consultant
Cape Town / Remote
Join an international company who have over 180 Salesforce experts, have delivered over 1500 projects and hold over 600 salesforce certifications within their teams. You will join a team of highly skilled individuals who have experience across the entire Salesforce platform, from Sales Cloud to Service cloud, including Field Service Lightning, Quote-to-Cash, Marketing Cloud, and Pardot.
As an Implementation Consultant you will be at the core of our delivery team, fulfilling a variety of roles throughout the project lifecycle and interacting directly with client teams. Build implementation consultants are our Salesforce configuration experts. You'll work under a Lead Implementation Consultant to build out intricate Salesforce configuration to meet our clients' needs whilst aligning to our own industry-leading best practice. By working under a Lead Implementation Consultant you'll be given plenty of opportunities to grow and learn from them whilst being responsible for your own work. Alongside that you'll have plenty of client interaction; refining requirements, demonstrating work and training the client in their new solution. You'll work closely with colleagues across all areas of the business, in teams of junior and senior colleagues, both on and offshore.
What You'll Do:
Solve some of the most business crucial problems for our clients across a wide variety of clouds and industries
Liaise with clients and mp colleagues to gather all information to build comprehensive Salesforce solutions
Configure Salesforce using Flow, Lightning Pages, Dynamic Forms and other cutting-edge features provided by Salesforce
Deploy work using our internal DevOps tooling and processes
Work with our QA team to ensure that all work is of the highest quality
Develop and deliver engaging training tailored to the specific needs of clients
Broaden your development and growth by keeping up to date with new Salesforce features
Feedback from colleagues and clients
Maintain certifications and keep up to date with Salesforce releases and new features to leverage the latest technology and achieve the best results for our clients
Contribute to the collective knowledge of the delivery team through hosting or co-hosting sharing sessions as well as adding to the library of internal reference material and best practice
Attend industry events throughout the year, staying up to date with trends and new feature releases
Take an active interest in career development planning
---
Candidate Requirements
Requirements:
Experience in Salesforce in either an end-user or consulting role
Experience in at least two of the following areas: Sales Cloud, Service Cloud, Experience Cloud, Marketing
Cloud, Quote-to-Cash (CPQ), Salesforce Field Service (FSL), Financial Services Cloud or Industries (Vlocity)
Salesforce certifications based on the above alongside ADM201 and/or Platform App Builder
Demonstrated commitment to ongoing learning and professional development
---
6 people have applied for this job. 246 people have viewed this job.
About Progressive Edge
Progressive Edge Consulting
Is a Boutique firm specializing in Tech & Data related recruitment and headhunting services across the Cape Town Area.
We actively seek out the most innovative and progressive companies & projects within the Cape Town area an connect them with leading IT and technical talent from around the country.
More Jobs at Progressive Edge