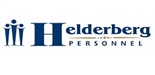 External Application
---
Vacancy Details
Employer: Helderberg Personnel cc
Our client, a leader in the Agricultural industry, currently have an excellent opportunity for a Safex Broker to join their team. The ideal candidate will have a relevant degree and 2 years experience in a similar role.
Experience and qualifications:
At least 2 years experience in a similar role.
BComm qualification with above average Excel skills.
Knowledge of programming will count in the candidate's favour.
The suitable candidate must have passed the following SAFEX module at the South African Institute for Financial Markets:
SAIFM Agricultural Products Market Dealers Examination (SAFEX) The following examinations will also be required during employment:
RPE Introduction to the Financial Markets
RPE The Derivatives Market
RPE The Regulation and Ethics of the South African Financial Markets
Responsibilities:
General tasks include but are not limited to:
Execution of trading transactions on behalf of clients
Preparation of market reports.
Carrying out daily tasks in relation to managing customer accounts.
Attending JSE workshops in Johannesburg.
Delivers input in relation to marketing initiatives to help grow customer base.
Knowledge of and skill with cost calculation, stock keeping and "spreadsheet" control.
Be willing to travel.
---
469 people have viewed this job.
About Helderberg Personnel cc
Based in Somerset West, Helderberg Personnel was established in 1998. The company initially started doing placements in the Helderberg Basin and over the years expanded nationally. Our background has proved to be invaluable in providing a high standard of recruitment, screening, evaluation and placement of candidates.
Our Value proposition:
The true value proposition of the Helderberg Personnel brand is our commitment to attending to our clients' needs, culture and values and to ensure that, through comprehensive interviews with candidates, the overall match is determined to ensure a long term relationship. The identity of the client remains confidential at all times. We understand that our function is to ensure that the candidate must become a strategic partner to a business instead of a mere employee. Helderberg Personnel has achieved a steady growth over the last years and we have evolved into one of the leading agencies in the region. We have made placements cross functional, cross industry and up to senior management level.
More Jobs at Helderberg Personnel cc