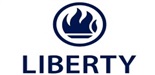 Salary:

On Application

Job Type: Permanent

Sectors: Call Centre Insurance Sales Finance Consulting

Benefits:

Medical Aid

Pension

Bonus

Training

Parking

Maternity Leave

Reference: copy-copy-copy-copy-copy-copy-copy-copy-copy-copy-
---
Vacancy Details
Employer: Liberty FA
Do you value your independence? Do you want to be your own boss? Have no ceiling to your earning potential? If you answer is yes to any of these questions then Move and become one of Liberty's Financial Advisors.
Your journey with Liberty will start with family and end with family. Liberty believes in people who believes in themselves and who have a strong desire to make success of their lives.
We strive to create an environment where motivated people with a positive attitude can make a real difference in their own lives and the lives and others. Becoming a Financial Advisor at Liberty will give you the opportunity to partner with your client's through their life journey, uncovering their financial objectives, and then creating plans to fulfill them. You will get to know your client's on a personal level, understanding the client's personal situation and needs, financial goals and future life plans. We create a uniquely Financial Plan to help our client's in areas that covers investments, insurance and retirement planning, thus creating wealth and financial peace-of-mind for their client's. This opportunity offers an exciting career within the financial services industry, full training, accreditation and licensing by the Financial Services Board.
---
Required Skills
Sales: 1 to 2 years
Drivers License
Own Reliable Vehicle
---
Candidate Requirements
Requirements:
Grade 12 and National Diploma (Candidates with a Degree will be given preference)
Successful track record in terms of previous positions
Impeccable work ethics
Ability to work autonomously experience
Effective Marketing and Networking Skills
Ability to plan and manage time effectively
Excellent communication and inter-personal skills
Valid driver's license and a reliable car
No criminal record
---
7 people have applied for this job. 114 people have viewed this job.
About Liberty FA
At Liberty we believe that when knowledge rolls up its sleeves, people's realities change. And that's what we do; we change realities every day.
Since 1957 we've grown from being a South African life insurer to a Pan-African financial services company, offering asset management, investment, insurance and health products.
Our thirst for knowledge is embodied by a group of outstanding people who give our clients the tools and advice needed to achieve success.
Why we are in business:
To pioneer new ways and guide people towards financial freedom.
Our purpose:
To make a difference in people's lives.
Our impact:
What we do changes people's realities.
Our vision:
To be the trusted leader in insurance and investment in Africa and our chosen markets.