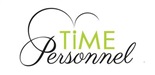 Salary:

R30 000.00+ Per Month

Job Type: Permanent

Sectors: Property

Benefits:

Dependent on experience

Reference: CPT002694/LH
Partner Ad
External Application
---
Vacancy Details
Employer: Time Personnel
Do you have experience working for a large Property Company in the property management sector organising and managing all administration for large blocks of properties? Our UK client requires minimum 5 years experience of updated knowledge of property legislation, Health and Safety, Insurance etc. to join their team working from Cape Town managing their UK Blocks of properties. Hybrid working – good internet access is essential, once a month requirement to travel to Head Office in Stellenbosch. Hours Mon - Fri 9am to 6pm.
REQUIREMENTS
Grade 12, relevant qualifications advantageous
Proven record of previous experience within property management industry a
Experience the property management system required
Able to communicate effectively and clearly in writing and verbally, including drafting correspondence and documents
Strong attention to detail and work to stick deadlines in a varied, demanding role
Demonstrable experience and ability to use Microsoft Word and Excel
Experience in managing your own time and duties while working remotely
Able to show an understanding and commitment to good customer care
Self-motivated, with high energy and enthusiasm
Pragmatic, creative approach to problem-solving, with emphasis on fast and practical solutions
Working hours 9 am to 6 pm Monday to Friday
DUTIES
Dealing with clients' day-to-day issues in a quick and efficient manner in line with industry guidance and best practice
Providing proactive and reactive management of the portfolio
Answering phone calls, and responding to emails
Assisting with handover documents and saving documents electronically on system
Updating checklist/spreadsheets of handover information received
Assisting with handover forms/block asset info and document management preparing for handover to the new Property Manager once the block is set up
Checking documents such as insurances to ensure, that they are not outdated, and that company has current policy documents in place
Checking if company acts as Co-Sec for the Client and if so, request an authorisation code and provide an update to the Director of Finance
Assisting clients with service charge and ground rent queries
Keeping key register of keys received and requests from previous agent/client
Assisting with a budget set up for a new block
Updating the system with contact details once contact sheets are returned
Typing up meeting minutes, updating certain tickets once task completed
Drafting communications for new blocks, all notices and letters regarding important information relating to works etc.
Covering Line Manager/team members' workload while they are on annual or sick leave
Providing regular updates to clients
Assisting in new block set-up on in-house systems, maintaining updated contact info
Looking after the administrative side of each block in your portfolio
Attending client meetings online and assisting the Onboarding Manager, whether within normal working hours or by agreement out of hours
Ensuring all the blocks in the portfolio are efficiently managed and maintained
Working closely with all departments across the Company
Supporting Line Manager in managing relationships with all parties and issues reported
Providing HR with contact details to the previous management agent before transfer
Following internal processes (e.g., key request process, transfer)
Salary: R R20,000 – R30,000 per month
Join us on
SOCIAL MEDIA
or visit our
WEBSITE
for more information. See links below.
Follow us on Facebook
Follow us on LinkedIn
Visit our Website
---
252 people have viewed this job.
About Time Personnel
Because we specialise in Companies, not specific industries, our focus is your company's individual CULTURE and DYNAMICS. We are a Cape Town based boutique recruitment agency, who have been running for 14 years and can, collectively, offer well over 70 years of experience to our clients. We believe each of our clients deserves our time to research and collate all relevant data around their company in order for us to present the best candidates. We do not simply send through a CV.
We ensure the MATCHING has been done to a "T", which includes your COMPANY and CULTURE requirements, so you only receive the best and we save your TIME!
How do we deliver positive results saving you TIME?
A unique take-on process, eliminating TIME wasting for all parties concerned.
Solution driven, for when problems occur.
Experts in screening all the resumes that cross our path, ensuring we find the perfect MATCH.
Hands-on, from interview process, placement and beyond, making sure that solid relationships are cemented.
Continually keeping abreast of South Africa's stringent Labour Laws.
Why should you be going through the painstaking process of sifting through a mountain of CV's?
Your focus needs to be on your job function, most times you end up just recruiting someone out of pure frustration, exhaustion and desperation.
It is vitally important not to rush a recruitment process.
Our service TURN AROUND TIME is our success factor.
More Jobs at Time Personnel
Sales Manager
Western Cape
Job Type: Permanent
Posted 24 Mar 2023 | 30 Days left