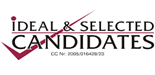 ---
Vacancy Details
Employer: Ideal & Selected Candidates
WAREHOUSE MANAGER
OGIES, MPUMALANGA
Purpose:
Organizing the safe and efficient receipt, storage and dispatch of warehoused goods including the management of model stock. Manage forklifts to ensure they are reliable, optimally utilized and retain long-term value.
---
Required Skills
Management
Food Warehousing: 3 to 4 years
---
Candidate Requirements
Requirements:
• 3-5 Years' experience in food warehousing
• Management experience
• Pest control experience (advantage)
• Diploma in Warehousing
• Must reside in/or near the area or be willing to relocate
Package:
• Market Related Salary • Benefits
Email: cvs@isc.org.za Ref# Warehouse Manager, Ogies
Please deem your application as unsuccessful if you receive no feedback after 14 days.
Ideal & Selected Candidates
---
4 people have applied for this job. 114 people have viewed this job.
About Ideal & Selected Candidates
Ideal & Selected Candidates is a Nelspruit based company that specializes in the selection and recruitment of personnel at corporate companies in the Mpumalanga area.
At Ideal & Selected Candidates we understand that one of the most important factors to run a successful business is to have the Ideal personnel in place, therefore our services is designed to recruit and Select the Ideal candidates by following these steps:
Step 1: Placing of advertisements: at no additional cost for our client
Step 2: Telephonic screening: screening of candidates' communication skills
Step 3: Face to face interviews with local candidates
Step 4: Screening of applicants' skills and / or experience and personality
Step 5: Doing confidential business reference checks
At Ideal & Selected Candidates we specialize in all fields ranging from Office related positions, Technical-, Information Technology-, Sales-, Beauty-, Financial-, Human Resources-, Motor-, Retail-, Hospitality,- FMCG and the Legal field.
BENEFITS
Reduced management time spent dealing with the selection and recruitment of staff
Redirected focus back to core business and business productivity
We provide affordable rates
3-Month replacement guarantee period on applicants
No advertisement costs involved for the client
More Jobs at Ideal & Selected Candidates
Millwright
Mpumalanga
Job Type: Permanent
Posted 23 Mar 2023 | 60 Days left
Millwright
eMalahleni
Job Type: Permanent
Posted 23 Mar 2023 | 60 Days left