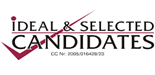 Salary:

Market Related

Job Type: Permanent

Sectors: Warehousing FMCG Management

Benefits:

Medical Aid

Pension

Reference: #Warehouse Manager, Mpumalanga
---
Vacancy Details
Employer: Ideal & Selected Candidates
• Ensure sufficient stock to fulfil daily order demand by communicating with other team members at daily production meeting
• Ensure turnaround of trucks is with agreed targets
• Ensure all stock picked and loaded correctly
• Ensure all stock is correctly and neatly stacked to avoid damages
• Ensure FIFO is practiced when loading orders and report slow moving items, older than 4 weeks, for action. Weekly stock inspection and write up of stock older than 4 weeks emailed to sales and demand planning to action.
• Ensure that all rejected product is removed from the warehouse within 24 hours. All on hold product has a decision made within 24 hours.
• Ensure returned product is managed according to the returns protocol and traceability is maintained
• Ensure actuals do not exceed budgeted amounts
• Ensure that forklift drivers recruited are properly qualified and existing drivers retain their licences
• Dust, Air, Spillage and water leakage free plant must be achieved and maintained at all times – corrective action must be taken to ensure plant comply. Also, general plant maintenance to be managed.
• Ensure warehouse poses no fire risks
• Ensure compliance to food safety requirement
• Ensure a zero-tolerance approach to pest control is implemented by:
• Daily inspections
• Monthly site walk
• Annual intensive deep cleaning
• Management of pallet cleaning & weighing of returns from customers
---
Required Skills
Pest Control: 1 year or less
Warehouse Manager: 3 to 4 years
Food Warehousing: 3 to 4 years
---
Candidate Requirements
• Diploma in warehousing
• 3 – 5 Years' experience in food related warehousing
• Pest control experience will be advantages.
---
12 people have applied for this job. 165 people have viewed this job.
About Ideal & Selected Candidates
Ideal & Selected Candidates is a Nelspruit based company that specializes in the selection and recruitment of personnel at corporate companies in the Mpumalanga area.
At Ideal & Selected Candidates we understand that one of the most important factors to run a successful business is to have the Ideal personnel in place, therefore our services is designed to recruit and Select the Ideal candidates by following these steps:
Step 1: Placing of advertisements: at no additional cost for our client
Step 2: Telephonic screening: screening of candidates' communication skills
Step 3: Face to face interviews with local candidates
Step 4: Screening of applicants' skills and / or experience and personality
Step 5: Doing confidential business reference checks
At Ideal & Selected Candidates we specialize in all fields ranging from Office related positions, Technical-, Information Technology-, Sales-, Beauty-, Financial-, Human Resources-, Motor-, Retail-, Hospitality,- FMCG and the Legal field.
BENEFITS
Reduced management time spent dealing with the selection and recruitment of staff
Redirected focus back to core business and business productivity
We provide affordable rates
3-Month replacement guarantee period on applicants
No advertisement costs involved for the client
More Jobs at Ideal & Selected Candidates
Millwright
Mpumalanga
Job Type: Permanent
Posted 23 Mar 2023 | 60 Days left
Millwright
eMalahleni
Job Type: Permanent
Posted 23 Mar 2023 | 60 Days left