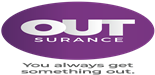 External Application
---
Vacancy Details
Employer: OUTsurance
Company Description
OUTsurance is a customer-centric financial services company with a global foot print. We are vibrant, successful and values orientated with an awesome dynamic culture encapsulated by the ethos that clients and staff "always get something OUT." Our success can be attributed, amongst other things, to the outstanding people that work for us.
Job Description
You will be required to interact with clients, increase sales, and elevate customer experience. If you're a top performer that can align yourself with our organization Values of Awesome Service, Passionate, Honest, Human Dynamic, recognition and can wisely use resources and deliver results consistently while working on a performance based salary system then you might be the next OUTie.
---
Candidate Requirements
Qualifications

Matric

Candidates must have completed FAIS Regulatory Exams (RE or full qualification depending on previous advice giving roles)

Additional Information

Required Competencies & Personal Attributes:

Previous Call Centre experience

Computer literate

Relevant tertiary or Call centre qualification will be advantageous

Experience in short term insurance industry will be advantageous

Selling Skills

Negotiating skills

Problem solving

Thrives in a demanding, quick turnaround environment Sales oriented

Attention to detail/Quality orientated

Deadline and results oriented

Initiative and tenacity.

Enthusiastic and passionate about the job and the organisation

Effective at planning and organising work

Team player

Adaptability

Integrity

Stress Tolerant

Interpersonal and communication skills

Responsibilities:

Convert lead/quotes to sales in terms of the minimum quantity and quality targets

Communicating with our Dealership account managers

Interact with customers to offer guidance, point out products, and assist them in making purchasing decisions.

You will be required to talk (telephonically) to potential OUTsurance clients and get them interested in signing up by informing them of the benefits that our product holds while adhering to the quality measures in place.

Maintain in-depth product knowledge in order to supply customers with the best, accurate information

Utilize persuasion techniques when necessary to close sales

Handle customer phone calls and emails in a polite, professional, and prompt manner

Work towards achieving individual and team objectives and be accountable for sales results

Perform as a team-player, participate in activities contributing to the overall objectives of the organisation

Experience:

Previous Call Centre experience in Telesales. Experience in short term insurance industry is preferred.

In accordance with OUTsurance Insurance Company Ltd Employment Equity goals, preference will be given to individuals who meet the job requirements and are from the various designated groups.
---
697 people have viewed this job.
About OUTsurance
OUTsurance Insurance Company was 'brought to life' by Willem Roos, Howard Aron and René Otto in early February 1998. OUTsurance is a member of the Rand Merchant Insurance Holdings (RMI) Group and an approved financial services provider.

We're leaders in the short-term insurance market offering car and home insurance directly to South Africans. In 2003 Business OUTsurance launched to cater for the unique business insurance needs of all types and sizes of businesses. In August 2010 we expanded into the life insurance market by offering comprehensive death, disability and critical illness cover as a fully-fledged life insurer too.

Internationally, OUTsurance Namibia has been operating in the personal short-term insurance market since July 2007 and in November 2008 Youi, our sister company in Australia, launched with world-class online quoting functionality offering car and home insurance.

OUTsurance is vibrant, successful and values orientated with an awesome culture. We are growing fast which means ongoing career and growth opportunities.