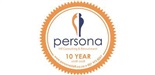 Salary:

Market Related

Job Type: Permanent

Reference: CPT002981/IP
External Application
---
Vacancy Details
Employer: Persona Staff
An internationally established Fruit Export Company is seeking to appoint a driven and ambitious Sales & Marketing Executive. The position will report to senior management and work alongside experienced team members who already have an enviable reputation in the sector.If this challenging, not-your-typical-eight-to-five job with scope to grow, advance and create your niche in an organisation that invests in those that are career-driven, then seek no further!
Responsibilities will include:
Global marketing of fresh fruit
Global market development, including market research, liaison with potential new customers and make recommendations to the board.
Maintenance of customer database and annually review and rate client performance and update the database.
Receive new client leads per email, WhatsApp, skype, phone, etc. follow up or forward to the relevant head of sales.
Before the new export season, meet with clients to discuss and plan for the season, update the client database after the meeting.
Travel locally or internationally to attend trade fairs and to meet with existing and potential new clients according to the SMP.
Before each season, visit production areas with procurement to discuss and plan the coming season with growers according to the SOP.
During the season, visit pack houses and orchards to monitor quality, and to have in-season procurement meetings with growers.
Receive the weekly SA loading data, summarize into the weekly loading report and send to management, procurement and clients.
On a daily basis, create and send out quotes to clients with photos and product information.
Attend all industry meetings
Confirm daily container bookings and loading dates with service providers, allocate stock in the software system and instruct logistics to send out loading instructions according to the SOP
After each packing season, analyze sales results per client
Meet with sales to discuss and draft the next week's packing instructions once a week.
Analyze weekly vessel options and ocean freight rates and summarize in the costing model
Outline of the role:
Creating relationships within the growing industry with prospective customers.
Networking and travelling around the globe to secure their confidence in the company's services.
Creating profitable procurement of either Citrus or Grapes for their international markets.
Requirements:
National Senior Certificate.
Applicable Tertiary Qualification.
Minimum of 3 years' experience in a similar role and within the Fruit/Citrus/Grapes export industry.
Target-driven, self-motivated, and ambitious.
Adaptable, resourceful, and excellent networking skills.
Excellent written and verbal communication skills.
Willingness and ability to travel locally and internationally.Â
Â
To apply, please send your CV and salary expectations to
ilana@personastaff.co.za
Â
Please note that only shortlisted candidates will be contacted. Should you not receive feedback within 48 hours, please accept your application as unsuccessful.
Â
Persona Staff CC is POPIA (Protection of Personal Information Act, 2013) compliant, all personal information is protected according to legislation. By applying for any of our available vacancies, you give Persona Staff consent to process your Personal Information for Recruitment Purposes, according to the POPI ACT, 2013. If you have any concerns regarding your Personal Information and our compliance towards the legislation, you are welcome to request our POPI Act Policy.
---
3461 people have viewed this job.
About Persona Staff
Vision
PERSONA's vision is to allow our Clients to focus on their core activities, and let PERSONA manage the responsibility of staff recruitment; ensuring the perfect fit between candidate and client for the most efficient and effective workforce.
PERSONA is committed to delivering the best service to our clients and candidates.
We recruit in the following industries:
Financial Services, Manufacturing, Engineering, Retail, Banking, Telecommunications, Information technology, Electronics, Logistics, Mechanical, Sales & Marketing, Office Support, Warehousing, Distribution and Supervision Staff
Services offered:
To our clients:-
Recruitment of permanent staff at all levels
In depth staff selection
Salary surveys
Advertising of available positions
Comprehensive interviewing
Screening of potential candidates according to client's specifications
Reference checks (on possible candidate)
ITC checks (on possible candidate)
Criminal checks (on possible candidate)
More background checks on request.
Psychometric testing (additional services)
Preparing of Job descriptions
PERSONA commits to adhere to industry standards and policies.
To possible candidate and job seekers:-
Professional resume
Regular correspondence
Interviewing tips
Summary of client information
Assistance to find the perfect job
More Jobs at Persona Staff