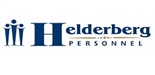 Salary:

Market Related

Job Type: Permanent

Sectors: Admin

Reference: SW003744/AM
Partner Ad
External Application
---
Vacancy Details
Employer: Helderberg Personnel cc
A well-established client based in Somerset West is seeking to employ an Administrative Assistant to join their team. The Successful candidate will be reporting and providing assistance to their Financial Manager.
Responsibilities include but not limited to:

You will be required to work closely with the financial account to ensure the following:


Assist with the bookkeeping/ cash flows etc.


Assist the financial account with financial reports required for reporting purposes


liaising with auditors and provision of information to finalize audits


You will be required to provide administrative support, which will include:


Filing general paperwork


Maintain office supplies


Archiving electronic records and files and general file administration


Be responsible for general office housekeeping


Ordering stationary


Bi-Annual Directors Meetings


Prepare Resolutions/ and liaise with Directors with signing of resolutions


Bi-Annual Directors Meetings will include:


Liaise with catering companies/ order snacks/ meals. Restaurant reservations


Drafting of minutes to the directors' meetings


Follow up on decisions taken at meetings and ensuring decisions taken are implemented


Liaising with Banks:


Prepare all bank loan agreements for signature and circulate to relevant signatories


Prepare all bank applications/ card application forms for signature by directors


Requirements:


Good understanding of bookkeeping, and reading of financial statement/ information


Good understanding of systems, including excel


---
1299 people have viewed this job.
About Helderberg Personnel cc
Based in Somerset West, Helderberg Personnel was established in 1998. The company initially started doing placements in the Helderberg Basin and over the years expanded nationally. Our background has proved to be invaluable in providing a high standard of recruitment, screening, evaluation and placement of candidates.
Our Value proposition:
The true value proposition of the Helderberg Personnel brand is our commitment to attending to our clients' needs, culture and values and to ensure that, through comprehensive interviews with candidates, the overall match is determined to ensure a long term relationship. The identity of the client remains confidential at all times. We understand that our function is to ensure that the candidate must become a strategic partner to a business instead of a mere employee. Helderberg Personnel has achieved a steady growth over the last years and we have evolved into one of the leading agencies in the region. We have made placements cross functional, cross industry and up to senior management level.
Similar Jobs
Administrator
Somerset West
Job Type: Permanent
Posted 10 Jan 2023 | 32 Days left
More Jobs at Helderberg Personnel cc
Bookkeeper
Somerset West
Job Type: Permanent
Posted 26 Jan 2023 | 27 Days left