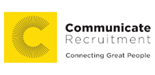 Salary:

R25 000.00 - R30 000.00 Per Month

Job Type: Permanent

Sectors: Accounting

Reference: CTF015436/AM
Partner Ad
External Application
---
Vacancy Details
Employer: Communicate Recruitment
We are on a search for an entrepreneurial and technically strong Financial Accountant to join our client at one of their favorite locations within the group. If you have experience up to management accounts, confidence to deal with suppliers, and look forward to working hands-on with the operational team? Then look at the below and apply right away.
Preparation of the monthly management accounts pack
Review of the financial information processed by the central accounting service team, to ensure the accuracy and integrity thereof
Compiling a monthly Balance Sheet reconciliation file to ensure the integrity of financial statement line items
Analysis and identification of incurred costs versus budget and prior year
Identify cost-saving opportunities
Review reconciled expenditure reports to test the validity of costs
Ensuring that revenue and expenses have been recorded against the correct projects
Calculate and reconcile VAT payable on a monthly basis
Annual income tax calculation and submission to CFO for review
Ensuring the accuracy the of monthly Revenue Journal
Accurately capturing all Project Management related activities and fees
Check, verify and release electronic bank payments
Petty cash count & reconciliation monthly
Ensure cash-flow forecast is done on a monthly basis
Checking all credit card and cash deposit recons on a monthly basis
Ensure cash-flow forecast is done on a monthly basis to identify funding requirements
Assume the day-to-day responsibility of securing the best products and the pricing structures
Planning and oversight of monthly stock counts
Ensure stock receiving system and procedures are followed
Ensuring accurate and timely submission of timesheet information to the payroll department on a monthly basis
Review and approval of final pay register for business units under management, before staff are paid
Review Debtors Age Analysis on a monthly basis
Compile the annual budgets and submit them for CFO approval
Review the budgeted fees and expenses for large variances and resolve them prior to the CFO conducting his review
Analysis and identification of incurred costs versus budget and prior year
Create payment requisitions and attached invoices, recon and supplier ledger
Preparing the Annual Audit files as per group instructions
Manages own team performance to ensure delivery of the approved finance strategy across designated departments
Give regular comprehensive and constructive feedback to the team and conducts their performance appraisals

Skills & Experience:
Post-article experience is highly beneficial
Hospitality, Restaurant, or Food and Beverage experience is highly beneficial
Advanced MS Office Knowledge

Qualification:
BCom or Similar Finance Qualification
Completed articles would be beneficial

Contact ALEXANDRA MALONEY on 021 418 1750, quoting the Ref: CTF015436.


Connect with us on www.communicate.co.za and Register your CV to create a profile and to view all our financial recruitment vacancies.

Let us assist you with your career. For further Finance jobs, Accountant jobs, Financial Manager vacancies and Management Accountant vacancies.
---
54 people have viewed this job.
About Communicate Recruitment
Communicate Recruitment is a specialist recruitment company with over 3 decades of experience. We Connect Great People in Finance, IT, Engineering, Freight and Contracting industries throughout Africa and South Africa on a permanent, part-time basis and contractual bases. We also help Great Companies Connect with Great Candidates. Our aim is to partner with you or your company and introduce you to great careers and exceptional candidates. ​
We excel at Connecting specialist skills in the following fields:
ENGINEERING• FINANCE • IT • FREIGHT• CONTRACTING
Similar Jobs
Financial Accountant
Cape Town Southern Suburbs
Job Type: Permanent
Posted 03 Oct 2022 | 5 Days left
More Jobs at Communicate Recruitment