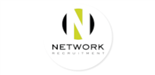 Salary:

R480 000.00 - R1 100 000.00 Per Month

Job Type: Permanent

Sectors: IT

Reference: ITE004406/EG
Partner Ad
External Application
---
Vacancy Details
Employer: Network Recruitment
Are you ready to level up by working for an out-of-this-world software powerhouse?
What is in it for you:
Voted #1 in MyBroadband 2017 Salary Survey
All the training you want
Upskill like a boss
Mentoring
Tech events galore (like Jozi Jugs, DevConf etc)
Socio-economic and enterprise development
High-tech tech
Monthly awards for staff recognition
Exciting team building events and lunches
Chilled atmosphere
50% medical aid contribution
Retirement annuity option
Financial advisor
Free vending machine snacks
Cheap and delicious chow
Coffee stations with yummy beans and blends
Kickass canteens
Games room
Bar
Putt putt with a view
Free eco car wash
Gautrain shuttles to and from Joburg office
Sport kits
Free vitamin B12 and flu injections
Secure parking
Annual wellness days with Vitality health assessments
Job & Company Description:
My client who is based in the North of Johannesburg is looking for exceptional Java engineers – from juniors, intermediates, seniors to architects for their JHB, Pretoria and Cape Town teams. They are a leading custom software development powerhouse with 35 years of industry experience. Their goal is to deliver exceptional value to clients who are highly innovative, are recognised as leaders in their sectors, and can quickly adapt to market changes in order to exploit new opportunities. It means working on a myriad of these exciting projects while staying at the top of your game through regular inhouse and external training. There's a reason their people are renowned as the best in the business.
In this role you will collaborate with SA's top Java software engineers - many who are legends in the industry. You will be involved in numerous project teams across a wide client base.
What they are looking for:
Bachelor's degree in Computer Science, Engineering, or relevant field
OO Principles – polymorphism, inheritance, encapsulation
Java Core APIs
JDBC – creating relational databases, queries and updates
Debugging
JUnit/Unit Testing Framework
EJB or Spring Framework
JPA/Hibernate
RESTful Framework
Maven/ANT
GIT
HTML5 basics
JavaScript Basics
If you are interested in this opportunity, please apply directly. For more IT jobs, please visit
www.networkrecruitment.co.za
If you have not had any response in two weeks, please consider the vacancy application unsuccessful. Your profile will be kept on our database for any other suitable roles / positions.
We also invite you to contact us to discuss your next career move in IT!
For more information, contact:
Estune Gous
---
62 people have viewed this job.
About Network Recruitment
Network Recruitment

Network Recruitment is a leading specialist recruitment company in the fields of IT, Finance and Engineering.
Since our establishment in 1987, we have been at the forefront of the specialist recruitment industry. Network Recruitment's key to success is the focus on delivering superior quality service by developing and maintaining an exclusive focus on sourcing high-calibre skills for medium-sized to JSE-listed companies operating in these three niche sectors across South Africa.
Our experience in permanent and contract-based recruitment enables us to provide you with recruitment solutions that meet your long- and short-term needs.
Network Recruitment is a division of ADvTECH Resourcing, the recruitment arm of the national JSE-listed ADvTECH Limited Group a leader in quality education, training, skills development and placement services.
Similar Jobs
Java Developer
Pretoria
Job Type: Permanent
Posted 21 Nov 2022 | 54 Days left
JAVA Developer
Cape Town
Job Type: Permanent
Posted 25 Oct 2022 | 27 Days left
JAVA Developer
Johannesburg
Job Type: Permanent
Posted 25 Oct 2022 | 27 Days left
JAVA Developer
Pretoria
Job Type: Permanent
Posted 25 Oct 2022 | 27 Days left
More Jobs at Network Recruitment
Creditors Clerk
Pretoria
Job Type: Permanent
Posted 28 Nov 2022 | 14 Days left