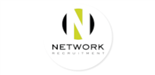 Salary:

R40 000.00 - R91 667.00 Per Month

Job Type: Permanent

Sectors: IT

Reference: ITE004405/EG
Partner Ad
External Application
---
Vacancy Details
Employer: Network Recruitment
Senior Developers with a passion for architecture and team leadership should jump to action now. This might only come your way once.
Job & Company Description:
The client is based in Centurion and are looking to build an already existing team with Intermediate to Senior C# Developers with .Net Core experience. The senior role will involve leading the team and projects as well as architecting solutions. They specialise in the IT consulting and Telecoms industry and have offices all around SA. They are looking for the brightest technologists with solid business skills to help build the next generation of products within their space. They function within an agile environment and rely on their Software Engineers to make their business great.
Perks:


Medial aid


Pension fund


Encourage good work/life balance


Flexible work hours


Job Experience & Skills Required:


MUST HAVE a BSc Degree in Computer Science or Computer Engineering.


At least 5 years of direct work experience on software development in a C#.Net web environment.


MUST HAVE experience using .Net Core.


MUST HAVE a strong understanding of UI, cross-browser compatibility, general web functions and standards.


Deep expertise and hands on experience with web applications and programming languages such as HTML, CSS, JavaScript, Typescript, JQuery and API's.


Strong capability for back-end development in C# .NET and MSSQL including .NET core, Entity Framework, Linq and T-SQL.


Strong pattern knowledge – MVVM / MVC, dependency injection etc.


Strong grasp of security principles.


Exposure to various forms of testing – Unit testing, and integration testing etc.


Be able to communicate effectively through appropriate channels (video conferencing, instant messaging, e-mail etc.).


If you are interested in this opportunity, please apply directly. For more IT jobs, please visit
www.networkrecruitment.co.za
If you have not had any response in two weeks, please consider the vacancy application unsuccessful. Your profile will be kept on our database for any other suitable roles / positions.
We also invite you to contact us to discuss your next career move in IT!
For more information, contact:
Estune Gous
---
54 people have viewed this job.
About Network Recruitment
Network Recruitment

Network Recruitment is a leading specialist recruitment company in the fields of IT, Finance and Engineering.
Since our establishment in 1987, we have been at the forefront of the specialist recruitment industry. Network Recruitment's key to success is the focus on delivering superior quality service by developing and maintaining an exclusive focus on sourcing high-calibre skills for medium-sized to JSE-listed companies operating in these three niche sectors across South Africa.
Our experience in permanent and contract-based recruitment enables us to provide you with recruitment solutions that meet your long- and short-term needs.
Network Recruitment is a division of ADvTECH Resourcing, the recruitment arm of the national JSE-listed ADvTECH Limited Group a leader in quality education, training, skills development and placement services.
More Jobs at Network Recruitment