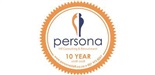 Salary:

Market Related

Job Type: Permanent

Sectors: Admin

Reference: CPT003427/MM
Partner Ad
External Application
---
Vacancy Details
Employer: Persona Staff
Junior Administration Assistant / Personal Assistant - Northern SuburbsAn Engineering Firm based in the Northern Suburbs is seeking to appoint a Junior Administration Assistant / Personal Assistant to join their team onsite in Durbanville. This is a fantastic opportunity for someone with exceptional work ethic, diligence, and a willingness to grow with the organisation.To apply, please send your CV with your salary expectations to megan@personastaff.co.za
Qualification Experience:



Diploma in Office Administration or equivalent


Grade 12 with Mathematics


Management of Company Travel Desk


HR/PA experience would be a benefit


1-3 years' experience in a similar role


Excel & Office 365


Strong in Mathematics and analytically inclined


Responsibilities:
PA role to management -


Scheduling appointments, maintaining an events calendar, and sending reminders


Produce reports, presentations, and briefs


Maintain office filing system


Take accurate and comprehensive notes at meetings


Reception duties -


Employee enquiries


Receive guests


General Admin -


Petty Cash


Library (Engineering)


Procurement (Office supplies)


Shopping (supplies)


Sign for parcels


Telephone (Answer and forward calls)


Special Projects -


Special once-off requests from Management


Year-end function & Events


Maintenance of office and equipment


Requirements:


Focused & performance driven


Excellent writing & communication Skills (English & Afrikaans)


Administratively strong with attention to detail


Outstanding organisational and time management skills


Discretion and confidentiality


Team "player"


Strong work ethic


Strong numerical orientation


Critical and analytical capability


Emotional intelligence and the ability to perform under pressure


Pro-Active approach to work, problem-solving


Learning agility and curiosity


Passionate ownership of results


Further Requirements
:


Valid driver's license and own vehicle


Home internet access (preferably fibre)


To apply, please send your CV with your salary expectations to
megan@personastaff.co.za
Please note that only shortlisted candidates will be contacted. Should you not receive feedback within 48 hours, please accept your application as unsuccessful.
Persona Staff CC is POPIA (Protection of Personal Information Act, 2013) compliant, all personal information is protected according to legislation. By applying for any of our available vacancies, you give Persona Staff consent to process your Personal Information for Recruitment Purposes, according to the POPI ACT, 2013. If you have any concerns regarding your Personal Information and our compliance towards the legislation, you are welcome to request our POPI Act Policy.
---
1796 people have viewed this job.
About Persona Staff
Vision
PERSONA's vision is to allow our Clients to focus on their core activities, and let PERSONA manage the responsibility of staff recruitment; ensuring the perfect fit between candidate and client for the most efficient and effective workforce.
PERSONA is committed to delivering the best service to our clients and candidates.
We recruit in the following industries:
Financial Services, Manufacturing, Engineering, Retail, Banking, Telecommunications, Information technology, Electronics, Logistics, Mechanical, Sales & Marketing, Office Support, Warehousing, Distribution and Supervision Staff
Services offered:
To our clients:-
Recruitment of permanent staff at all levels
In depth staff selection
Salary surveys
Advertising of available positions
Comprehensive interviewing
Screening of potential candidates according to client's specifications
Reference checks (on possible candidate)
ITC checks (on possible candidate)
Criminal checks (on possible candidate)
More background checks on request.
Psychometric testing (additional services)
Preparing of Job descriptions
PERSONA commits to adhere to industry standards and policies.
To possible candidate and job seekers:-
Professional resume
Regular correspondence
Interviewing tips
Summary of client information
Assistance to find the perfect job
More Jobs at Persona Staff
Senior Debtors Clerk
Cape Town Northern Suburbs
Job Type: Permanent
Posted 03 Feb 2023 | 22 Days left
Senior Accountant
Cape Town Northern Suburbs
Job Type: Permanent
Posted 03 Feb 2023 | 22 Days left